We are accompanied with team of highly skilled & professional photographers with us who have been consistently doing many assignments globally. We came into existence in 2010 in photography. We are a team of photographers and doing assignments globally. We started photography in 2010. At that time in 2011 we could not find suitable albums to signify our photo in true colors and binding was like a pack of playing cards. Some companies provided us albums as per our needs but their cost was too high. It was almost not reasonable in our package. We took it as a challenge and decided to produce high-end albums suitable for everyone's package. Ultra Albums was founded in 2012 to redefine wedding albums which gives true color to your photos that lasts life time. We have been offering top end albums to our clients in all over India and also across the globe. We are also providing accessories like variety of Boxes, Parent albums, while creating wedding albums.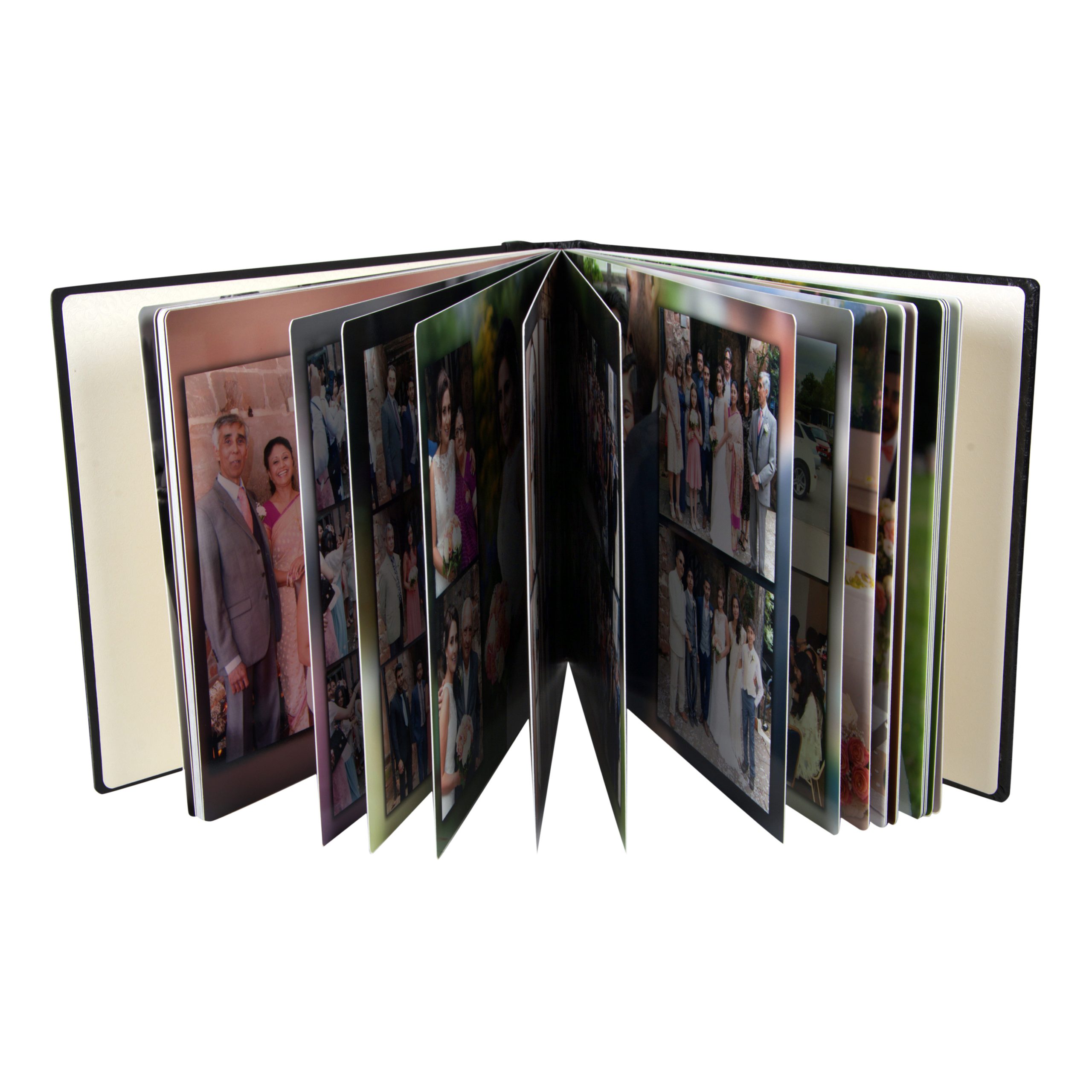 What better way than to preserve your precious memories from past moments than with a true flush mount album. At Ultraa Albums, all of our albums are HAND BOUND. Our albums pages aren't solely relying on glue to secure them in, they are relying on book binding techniques that were used years ago when individual books were made by hand.
Our Layflat Albums are very similar to Our Flush Mount Album except the substrate is thinner and lighter in weight, which allows more pages and is more economical. Its a Lighter Flush Mount Album in weight. It contains stunning 2-page Spread. No Bulging, No Gutter at the center of page. This books are printed on rich, high-density colors, via pro lab photo printing.
Photo Books can be used to treasure precious moments from your childs birth to his/her high school graduation. If you carry a penchant for the photography art, Photo Books can be used for exhibiting your work to others. Photo Books can be used for treasuring pictures for bevy of purposes. We are a Photo Books Manufacturer and counted amongst the leading Photo Albums Books Suppliers.