We may have digital screens of iPads and laptops everywhere with functions like "pinch to zoom" and so on, but you still can not deny the magic of prints. Some memories are like a gold mine that only comes around once in a blue moon. It's your wedding, it's your child's first birthday. It's your parents' golden anniversary, or literally anything you consider precious that deserves a luxurious and safe place. 
Premium Photo Album
Our luxury albums are made to keep all your elegant and precious moments safe. This way, when you look back years from now, you'll still feel like you are reliving the moment. Our luxury albums are made of beautiful handcrafted leather and a wooden casket. The casket and album can be personalised with the person's name in a luxurious font. Printing your photos on flat, flush mounted pages gives your album a luxurious and elegant look.
We make luxurious albums customizable. You say it and we present it.
Choosing from the album cover be it acrylic, leather, hardcover, lenin, wood, canvas to colour, design and layout  everything is possible.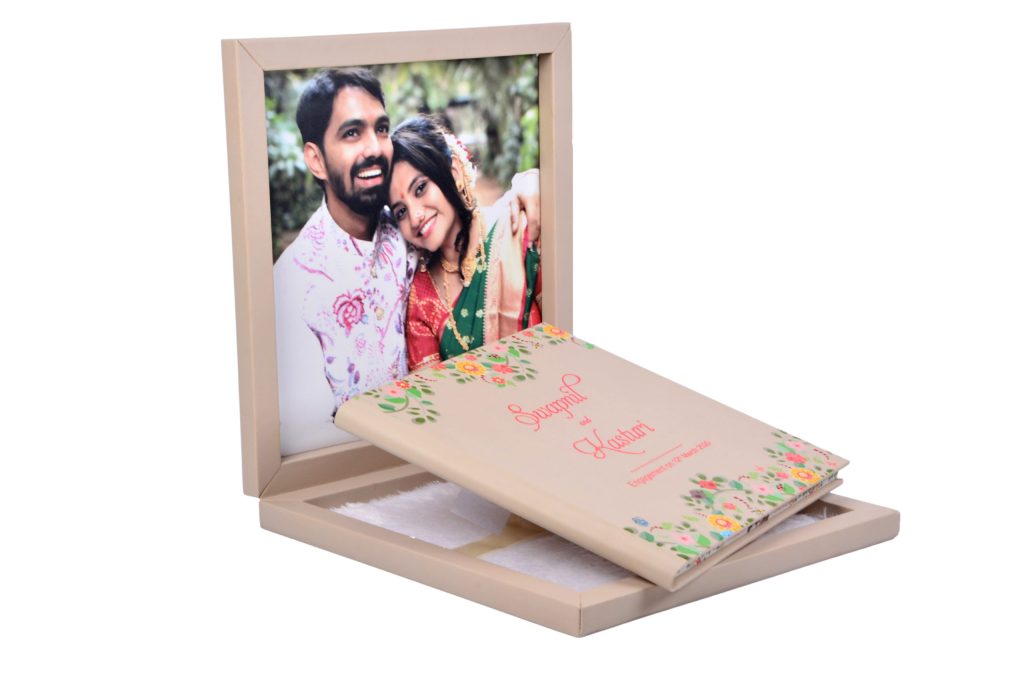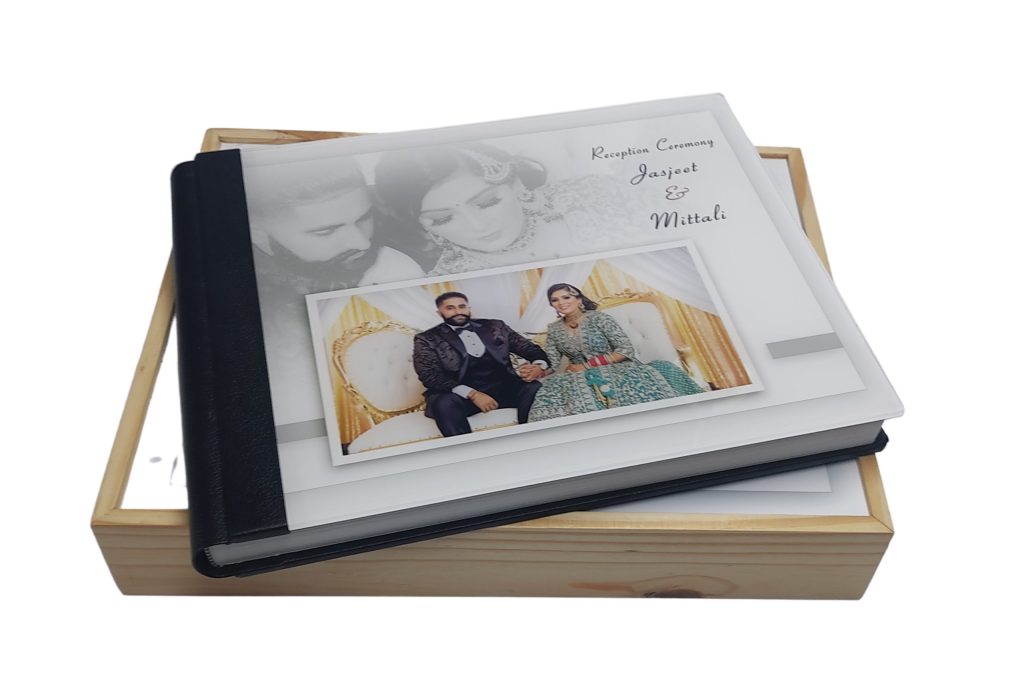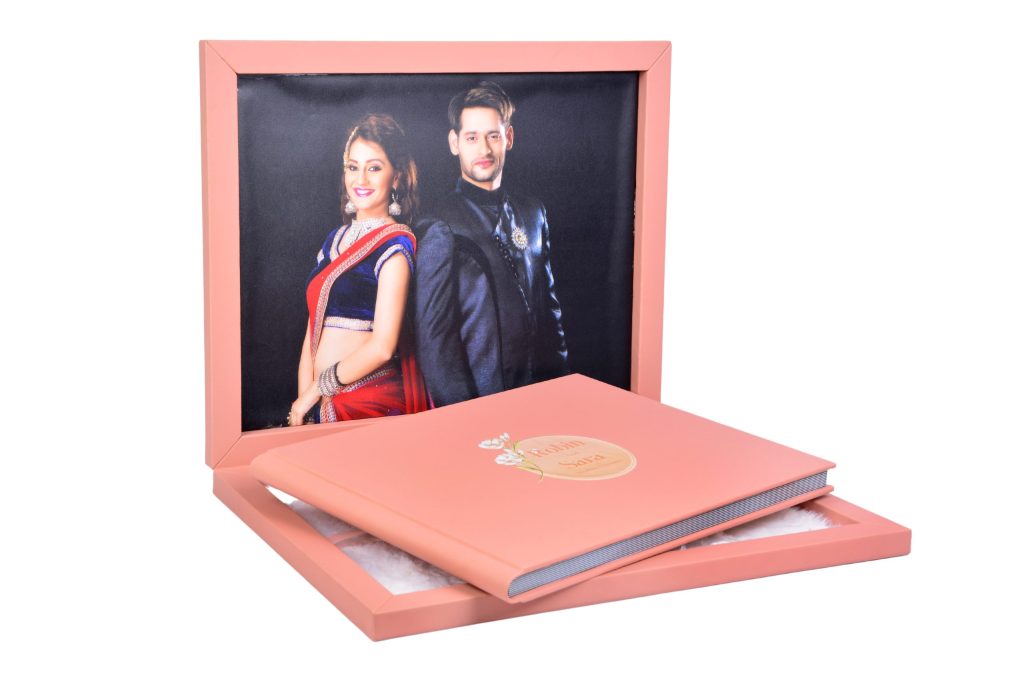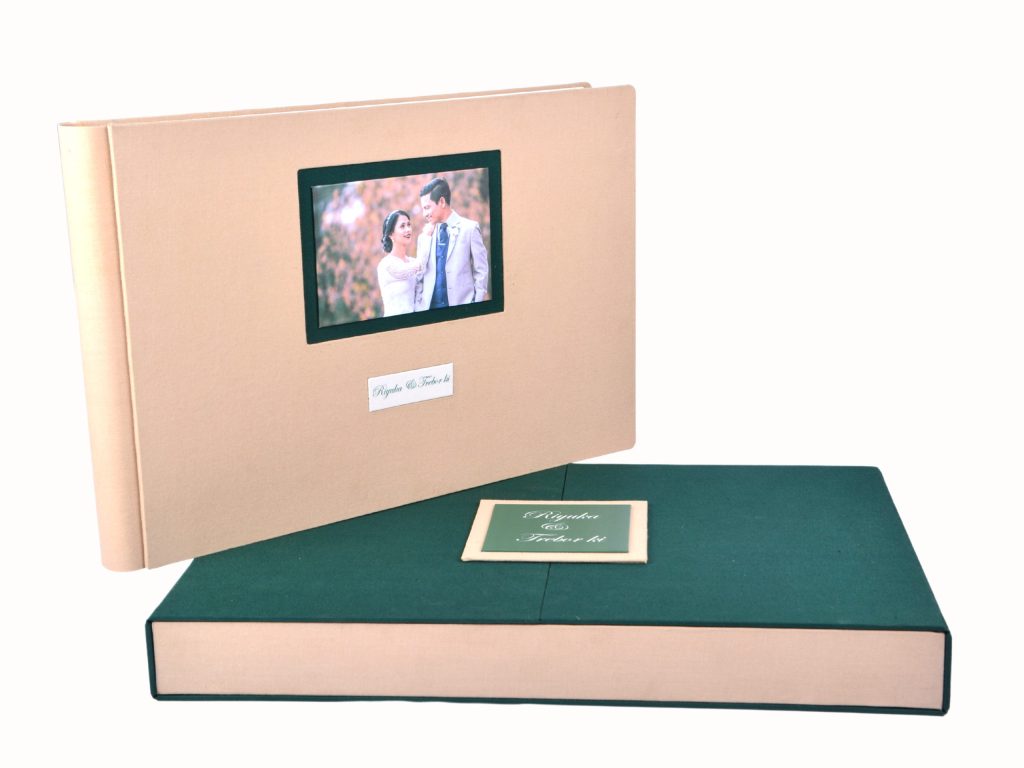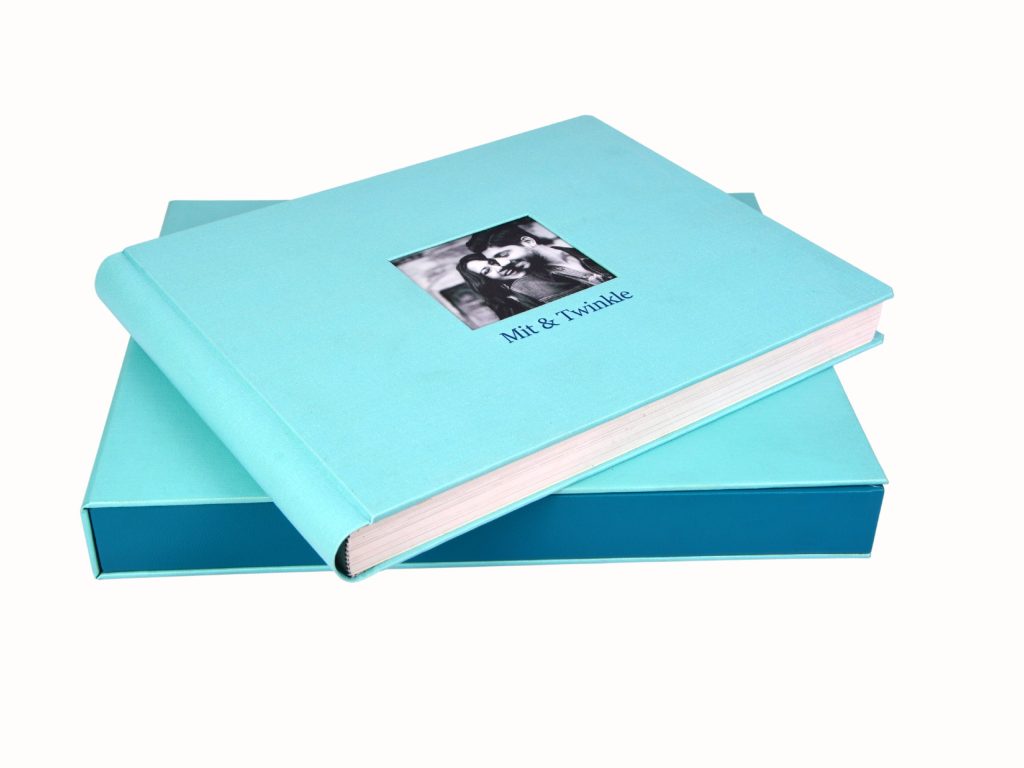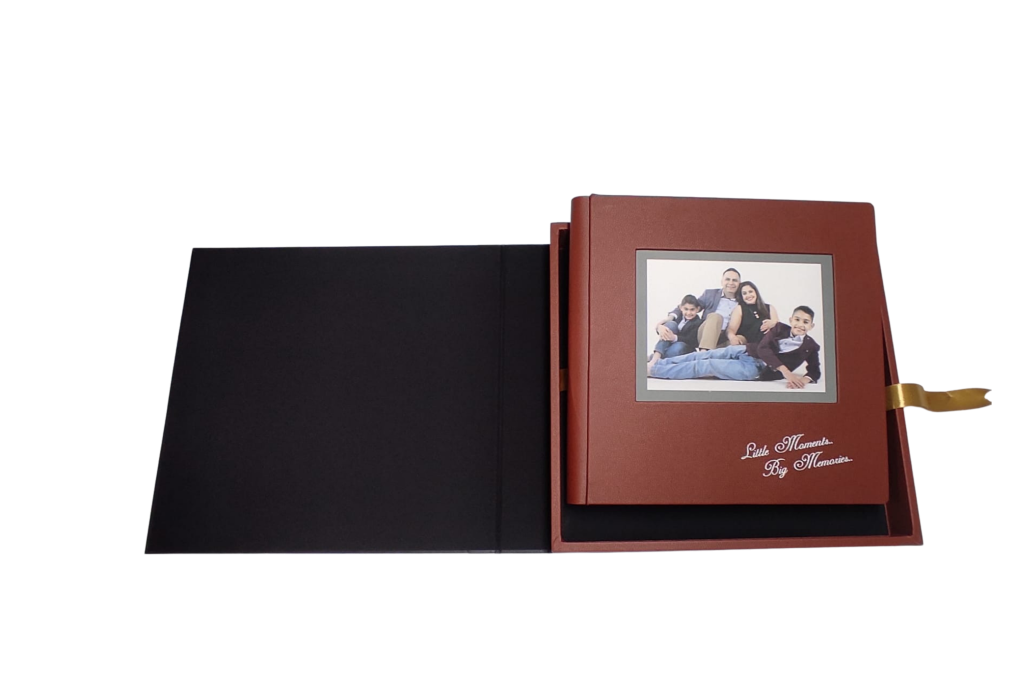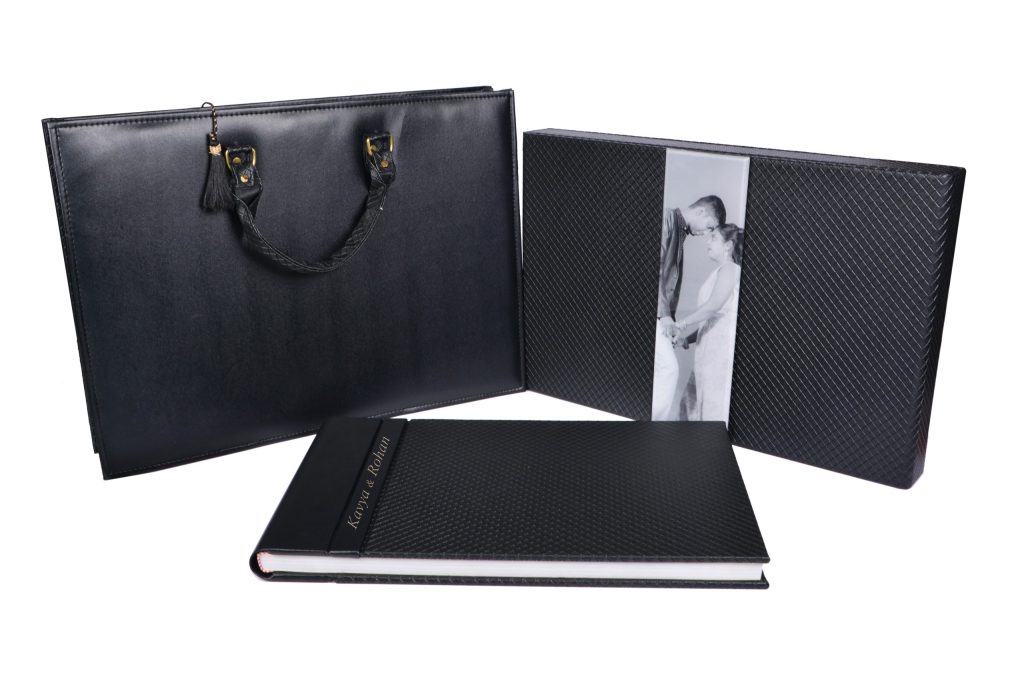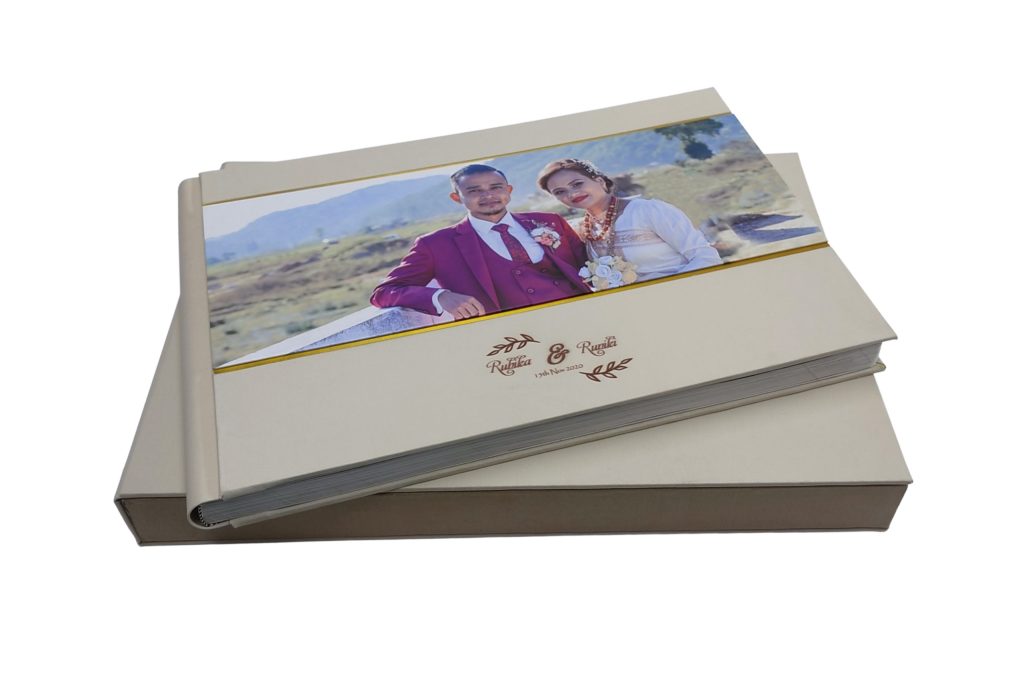 Luxury Photo Album Design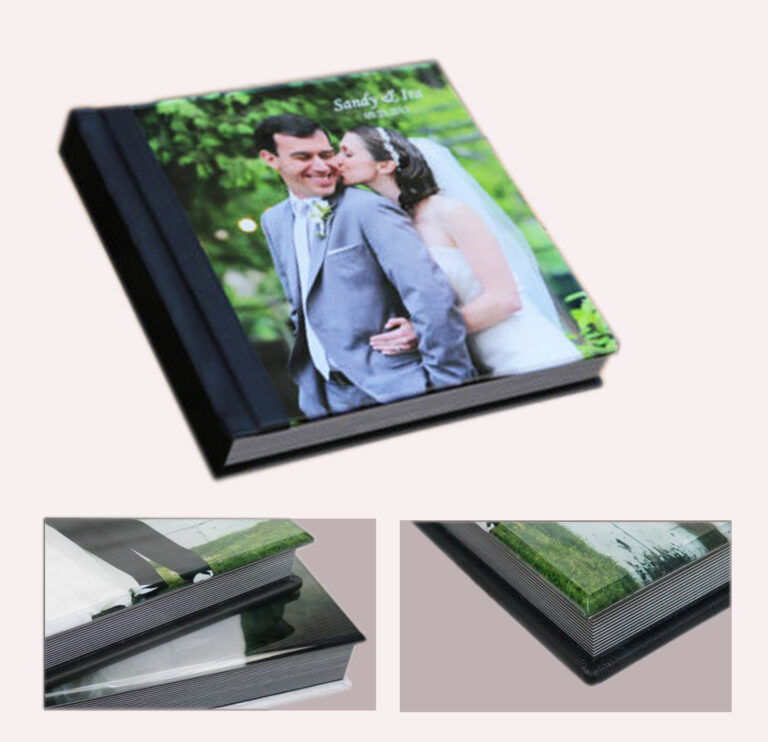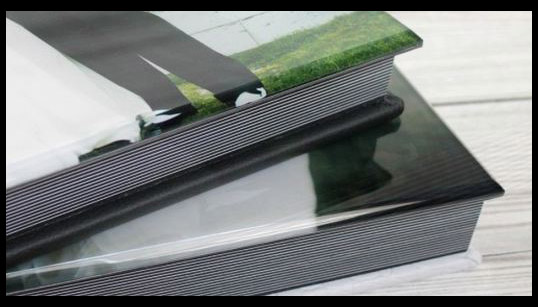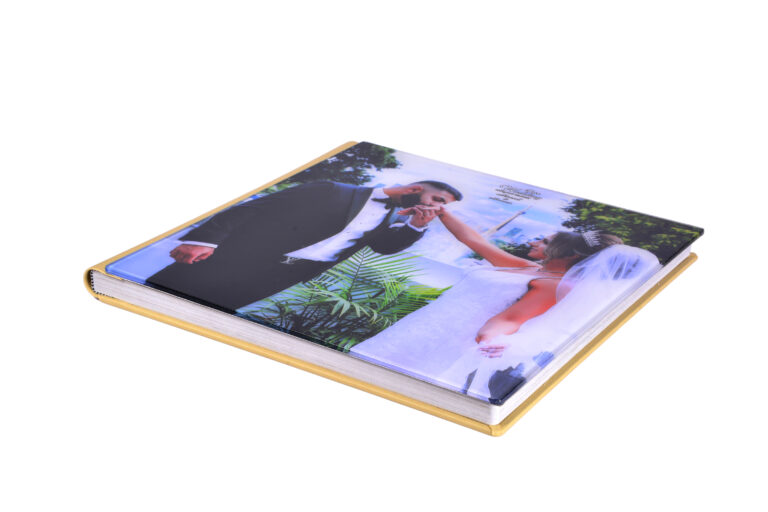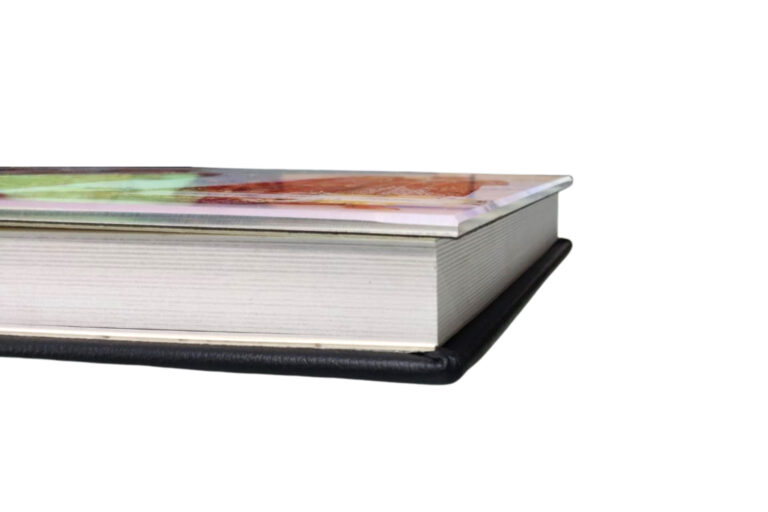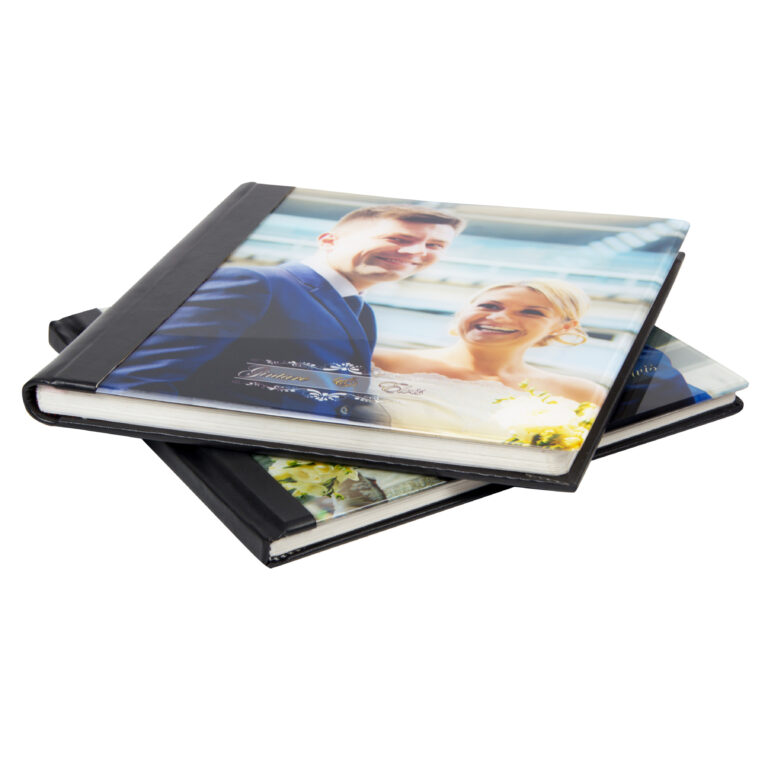 Acrylic-Crystal cover pad
In this new generation of acrylic covers, the highest technologies provide smooth, pure, crystal like materials to offer you extraordinary options. 
Acrylic professional wedding albums have a very unique look. The cover photo is mounted in crystal clear acrylic for a glassy look. The sides are finely tapered and Edges are slightly rounded. Finally, diamond polishing, will contributes to even more precious and exclusive results.
The back and spine are leatherette, normally in black, or color of your choice. Rounded Spine with Italic binding gives a marvelous look to the album. 
No wonder this cover pads are highly in demand worldwide amongst all other options  
Our canvas cover pads are printed on the finest canvas in the market. This premium-grade canvas ensures there are no color shift issues. Our Canvas is a bright white, consistent poly-cotton blend canvas. It has all the beautiful texture of canvas while maintaining image detail – capturing every nuance in your images with its incredible image resolution.
PROTECTIVE VARNISH COATING Our processes and systems are designed to ensure that our canvases are of the highest quality. We coat our canvas prints with a varnish to protect the print from moisture, abrasion and UV damage.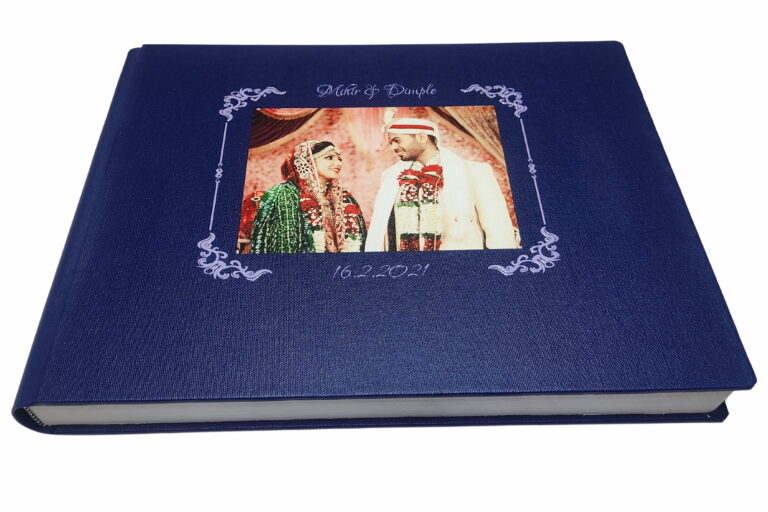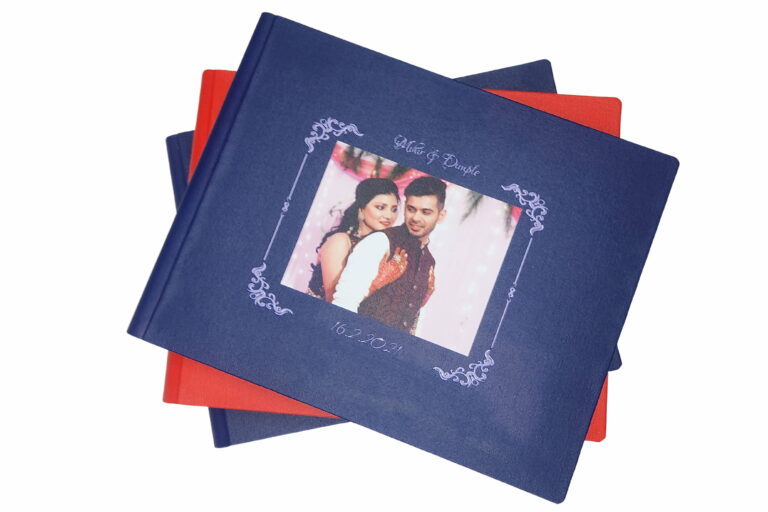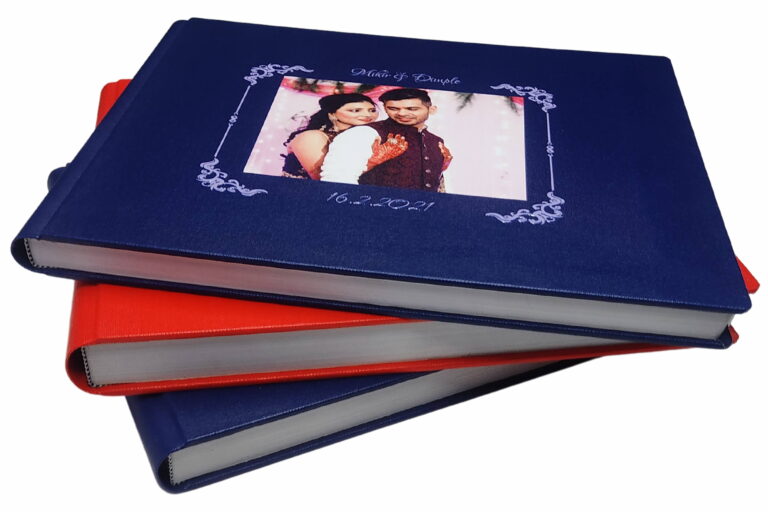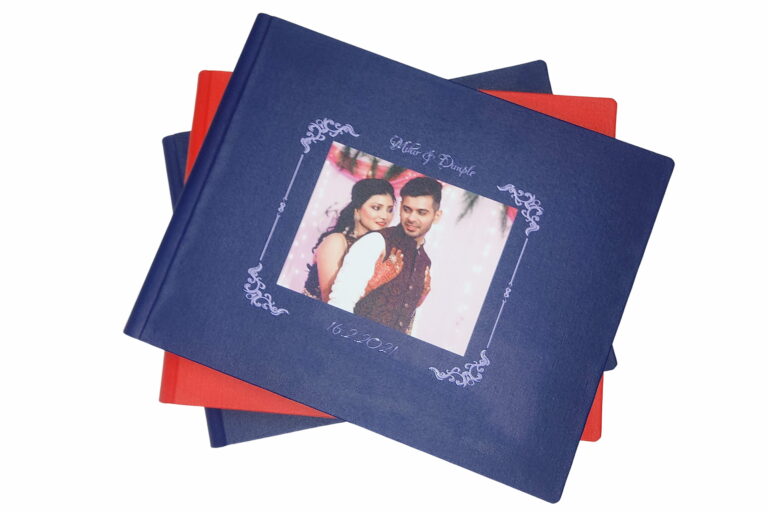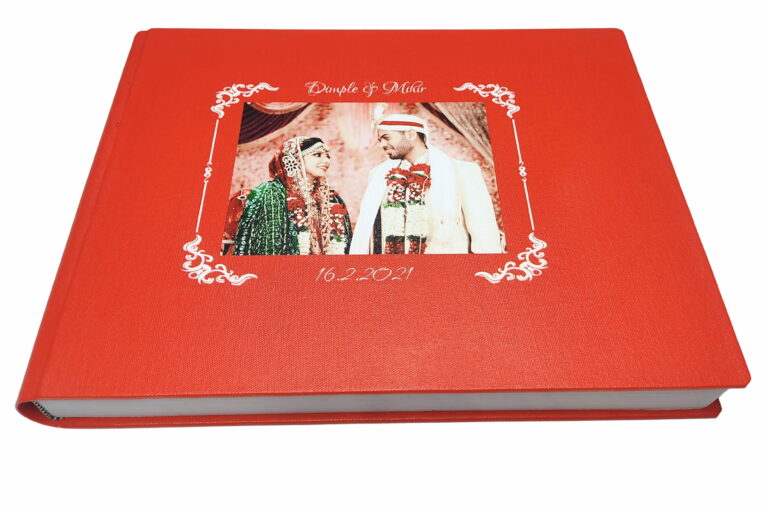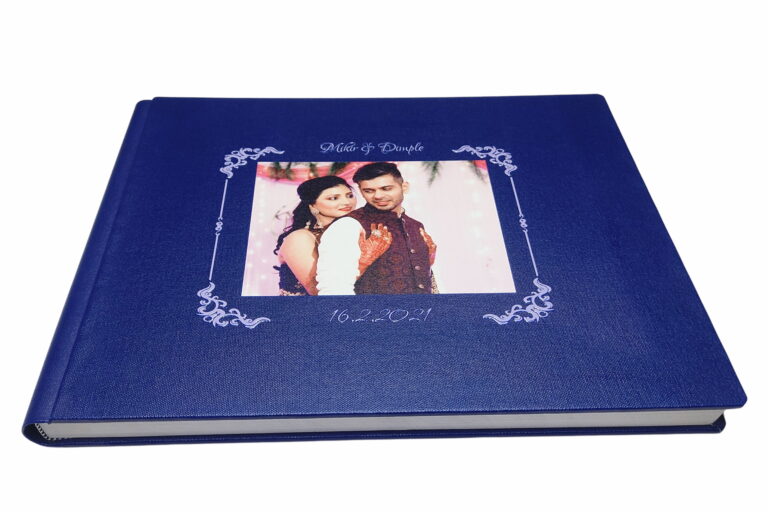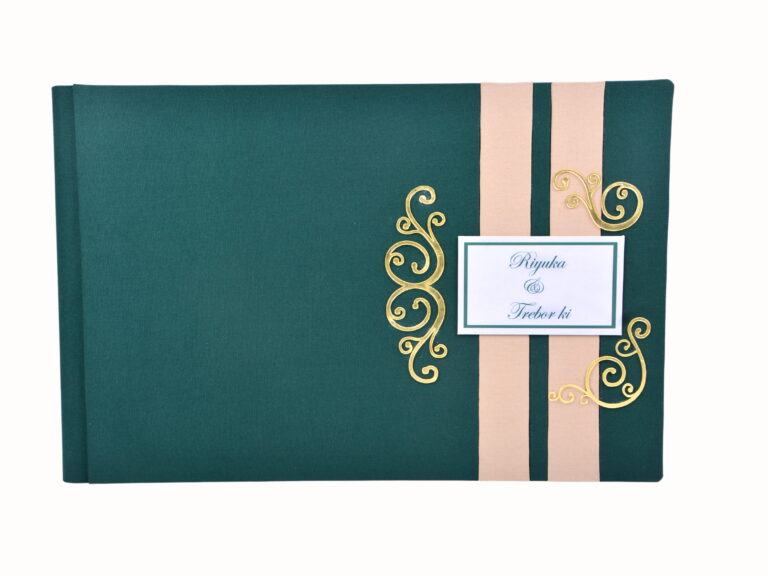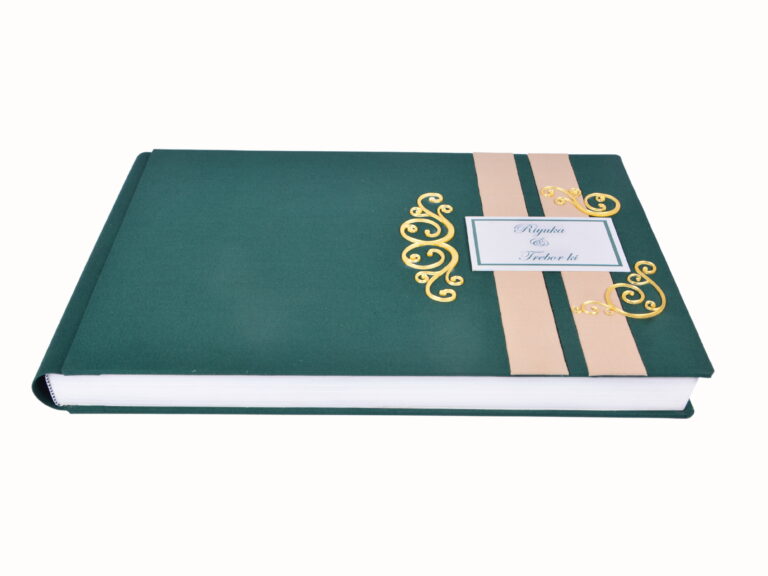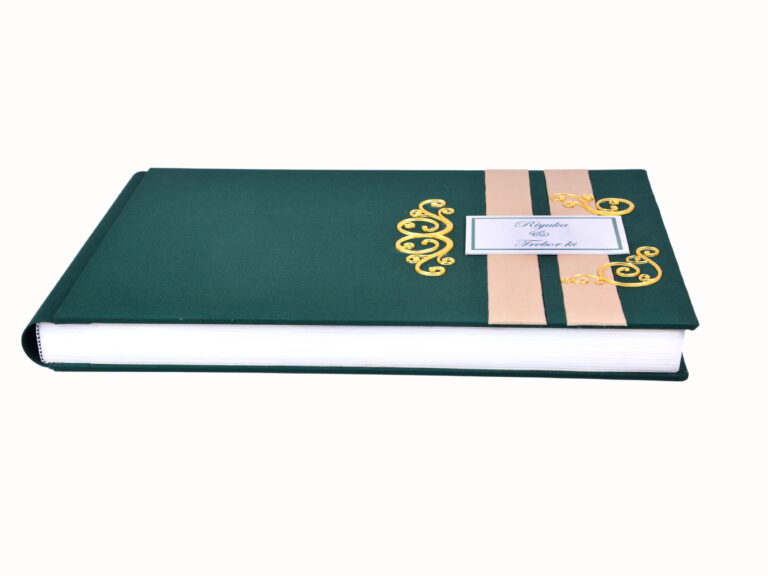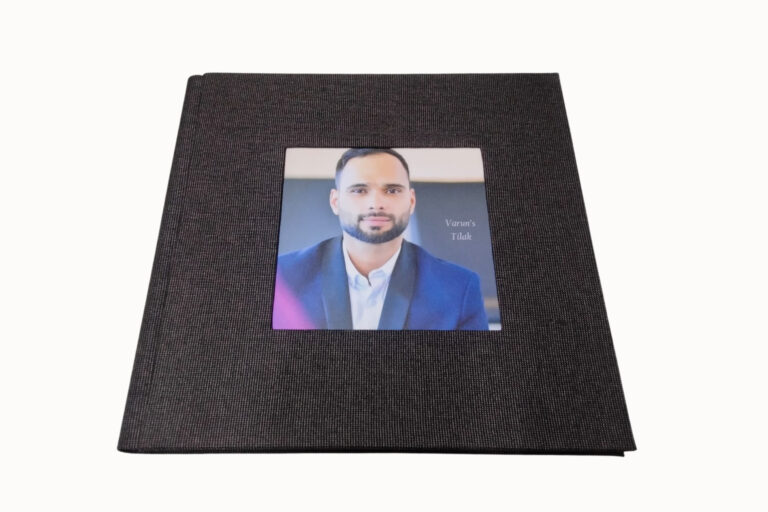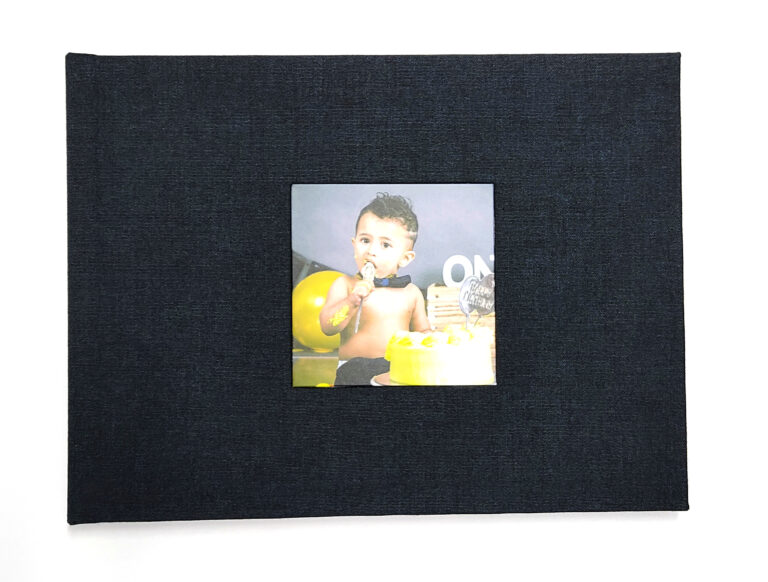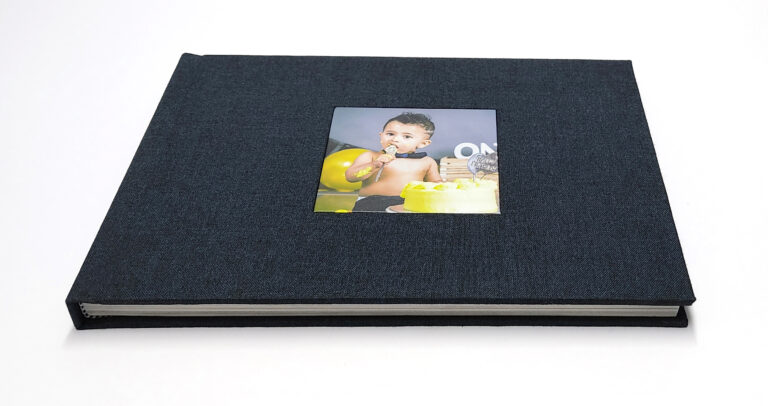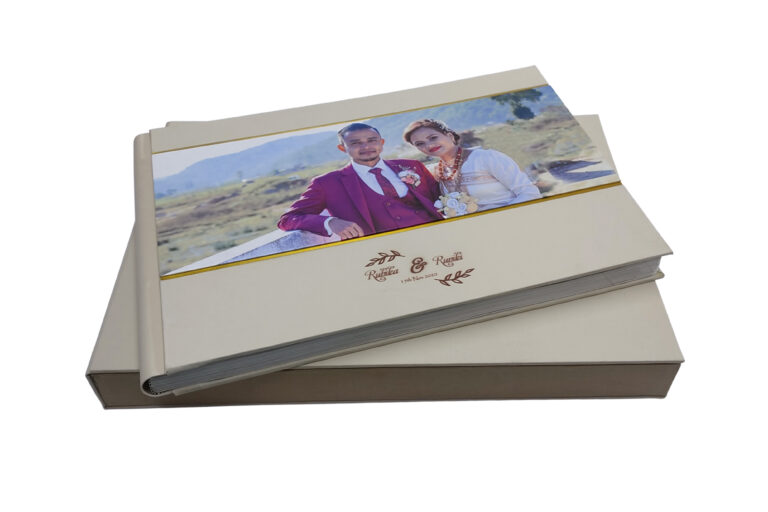 Linen is fine collection of Fabric, thick enough to resist wear . It gives very pleasant look to the covers. Text like Bride – Groom's Names can be printed directly over it.
We have full wrap Leather cover pad, with/without cameo. Colours can be as you  choose. Add a finishing touch with a personal message and/or logo onto your wedding album.We offer 3 different imprinting styles: Laser Engraving, Silver /Gold Foil stamping, and UV printing.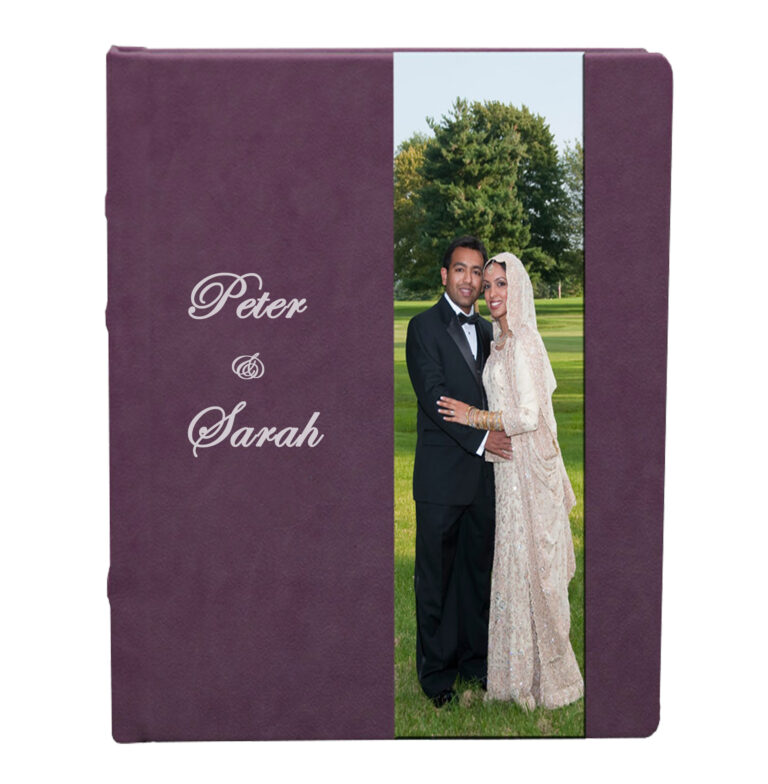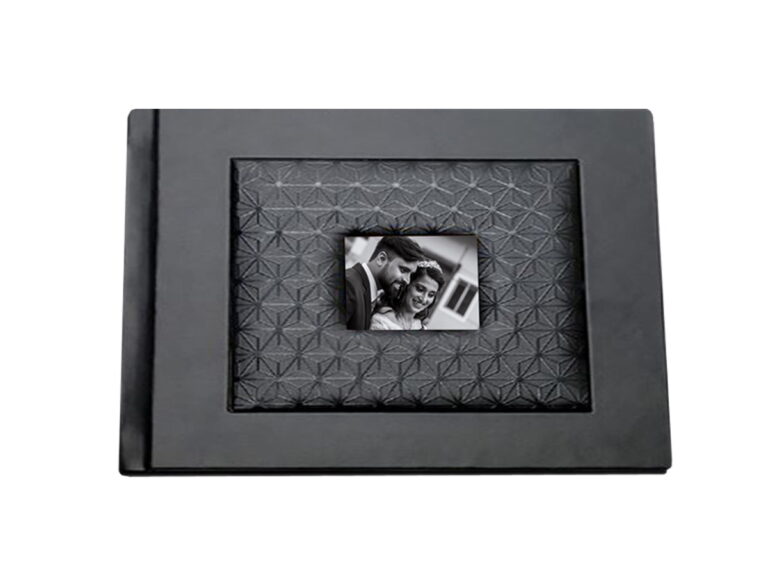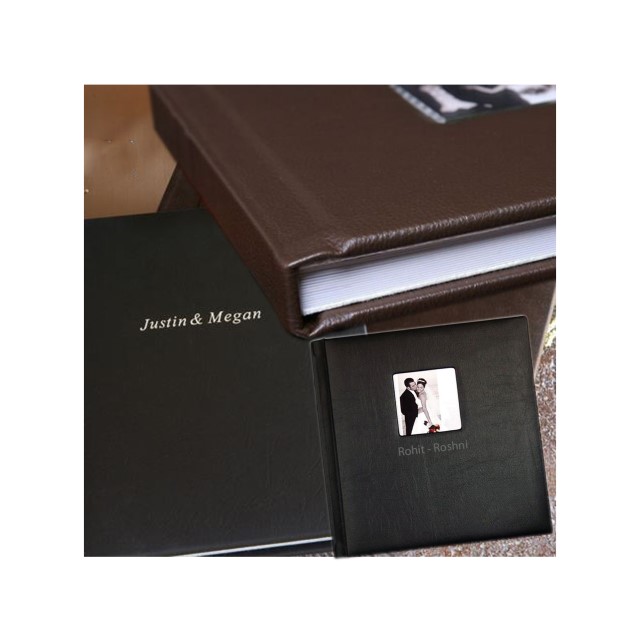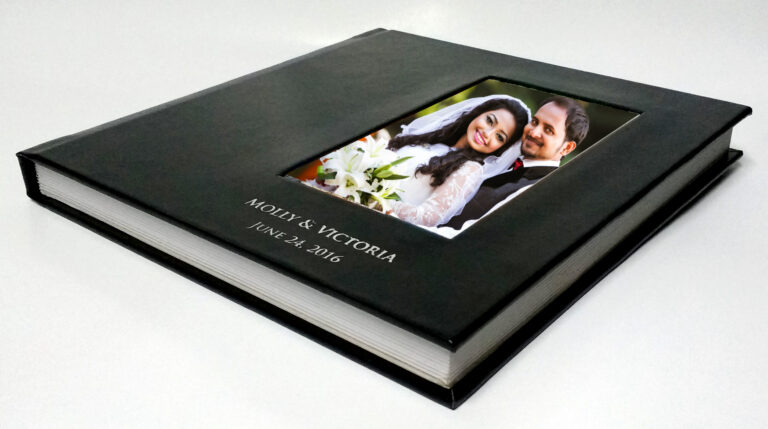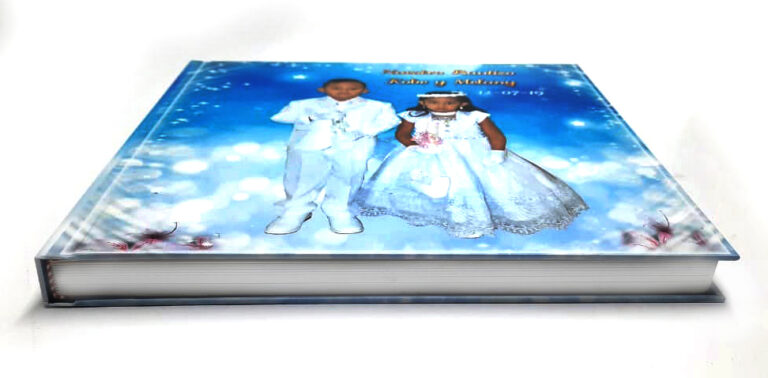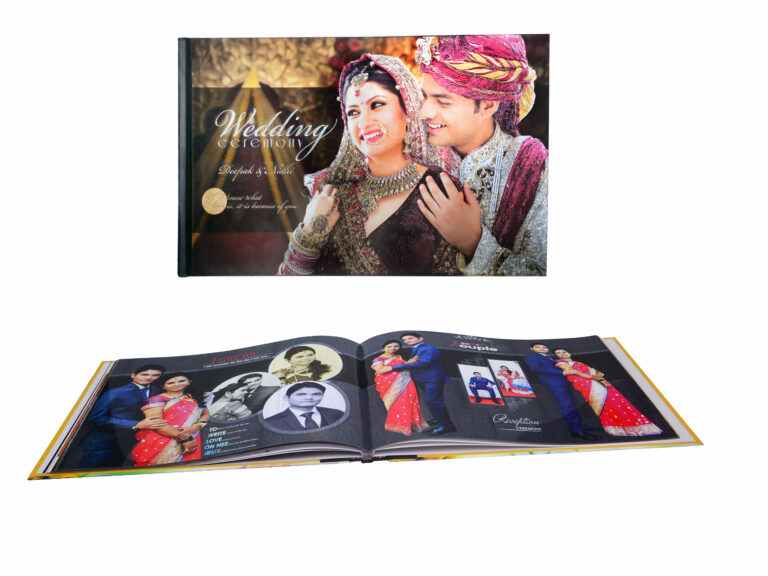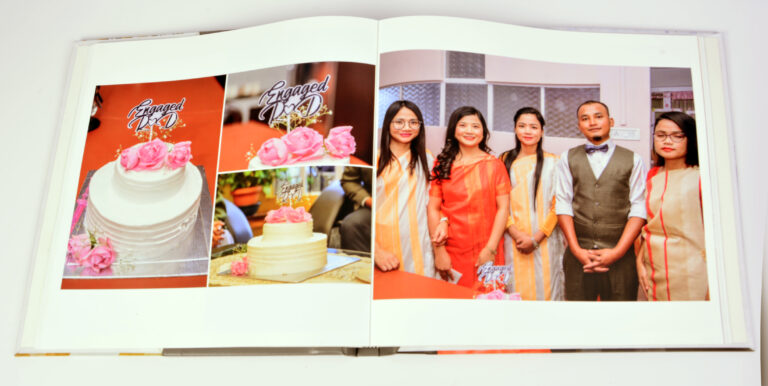 Personalised coverpad with a beautiful photo is presented on Hard cover.. Name and Dates aswell as other branding can also be done on picture. We do Matt lamination to prevent damage due to long usage. We offer Full wrap option also to have elegant looks.
Silver plate with matt brush finish is printed with couple photo or couple names. It gives a beautiful metallic look to the image.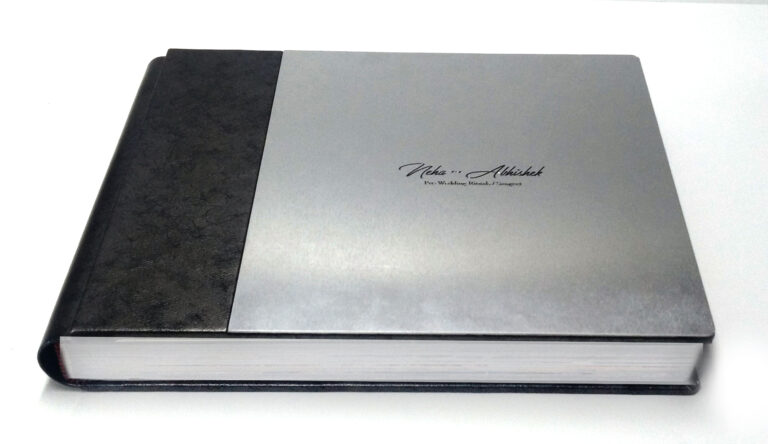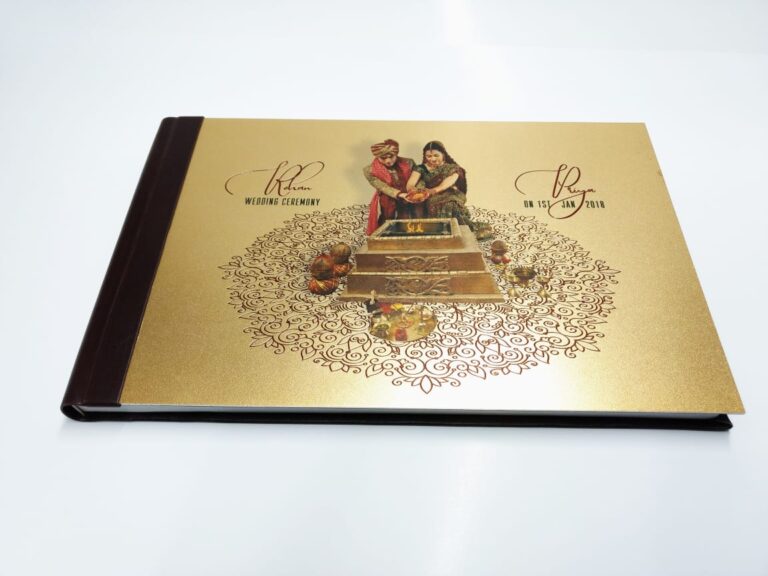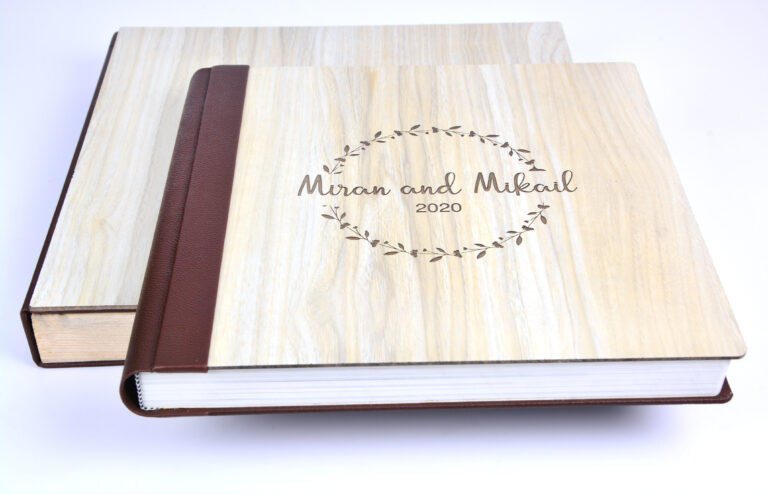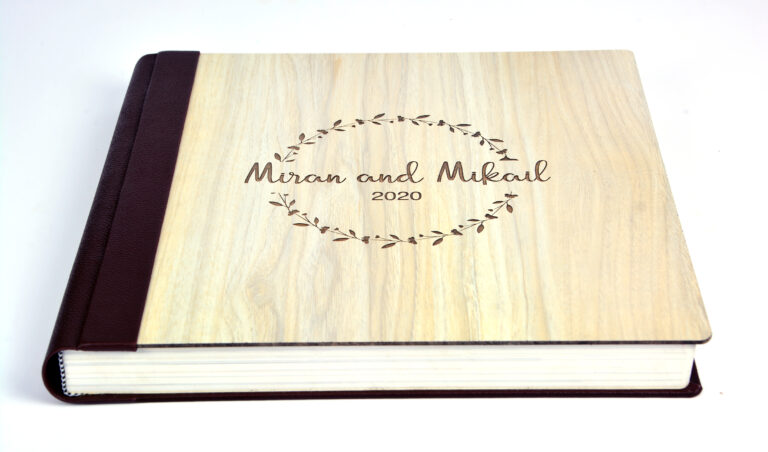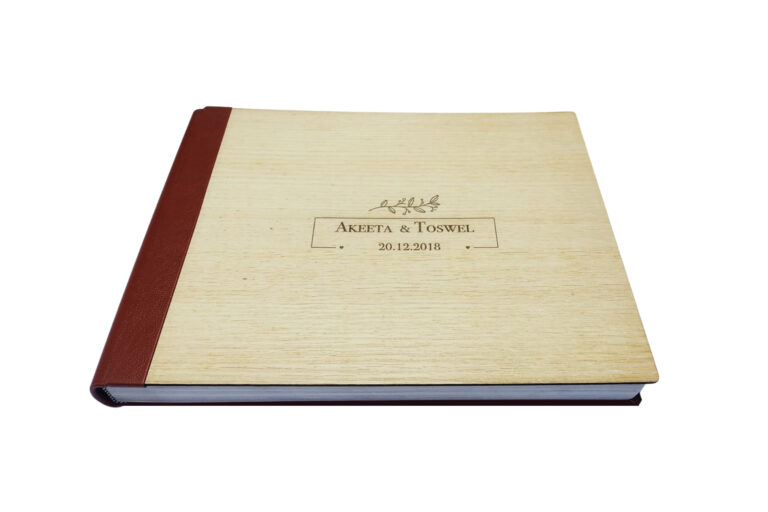 Those who are wood lovers find this type to suit them. Album with wood case is a stunning combination. Text and other designs can either be Lasor engraved or Embossed.
Raised- Embossing on cover pads
Forget old days Debossing nemes on covers. Latest machinery helps us making texts and titles to give Emboss effect, raised above the surface. This can be of any colour shade
Text can be written in Shining Gold, Rose gold or Silver foil. This is the latest trend nowadays. This covers are available in Leather, Canvass, Metal, wood and Linen material types.