Wedding

Photo Albums and Books
Timeless Wedding Memories: Wedding Photo Albums and Books
At Ultraa Albums, we truly appreciate the significance of preserving your most cherished wedding memories. This is why we present an extensive range of meticulously crafted wedding photo albums and books, all meticulously designed to perfectly encapsulate the magic of your special day. Whether you seek a Flush Mount album, a Lay Flat album, or a dedicated photo album for your wedding memories, we've got it all covered. Our product selection is thoughtfully curated to ensure you can revisit those unforgettable wedding moments for years to come.
Flush Mount Albums for Exceptional Experience
Discover the artistry of our flush mount albums, meticulously hand-bound with Silver halide prints and a substantial white/Black substrate in between, delivering a seamless panoramic view of your cherished memories.
Distinguishing the quality of a premium flush mount album from an affordable photo book lies in our thick archival board, measuring between 0.5mm and 1mm. The prints are 0.5mm thick, resulting in a final page thickness of 1mm as standard and 1.5mm for extra durability, ensuring your wedding album can endure the test of time.
Our flush mount albums are expertly printed on Fuji Crystal Archive silver halide photo paper, boasting a lustrous finish that ensures excellent image stability, pristine whites, and most importantly, accurate color reproduction.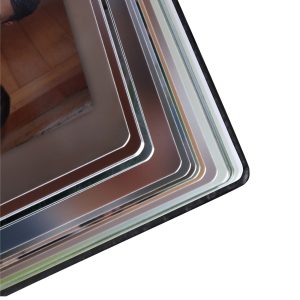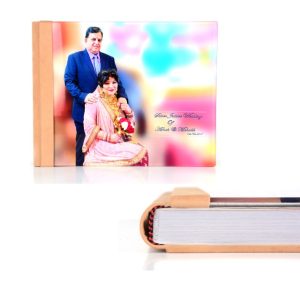 Enhance Your Memories With Lay Flat Albums
Discover Ultraa Album's exquisite Lay Flat wedding photo books and albums, thoughtfully crafted to preserve your most cherished wedding memories. These are akin to Flush Mount Albums but come in a more budget-friendly package. They boast panoramic lay flat pages, ensuring your images shine seamlessly. You can select from cover options like the elegant acrylic-crystal or the classic canvas. Your images will be vibrant with high-density colors. These albums are not just keepsakes but also powerful tools to elevate your work. Ready to order?
Luxury Albums to Elevate Your Collection
Embark on a journey into the world of Ultraa Albums' wedding collections. These meticulously crafted albums are thoughtfully designed to cradle your dearest wedding memories. Fashioned from exquisite handcrafted leather and housed in a wooden casket, they offer a safe and refined haven for your treasured moments. The album covers are fully customizable, offering a range of choices, from acrylic and leather to hardcover, linen, wood, and canvas. Personalize your design and layout, even adding your name or a special message. These albums are your gateway to reliving the enchantment of your wedding day.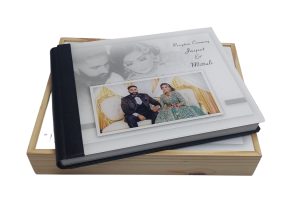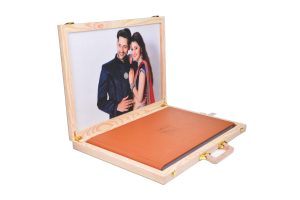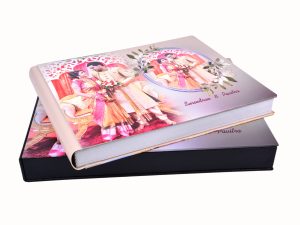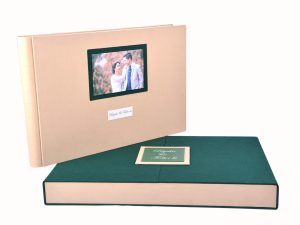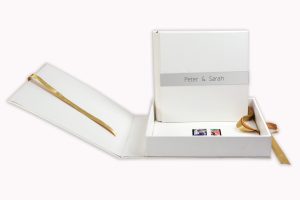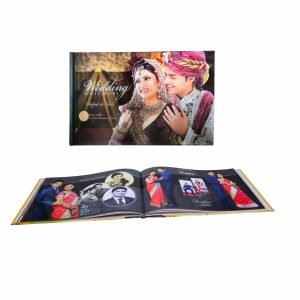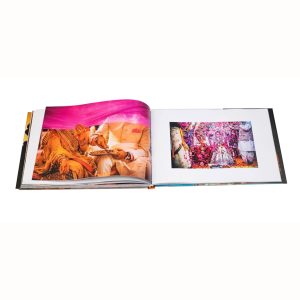 Photo Books - Treasure Every Moment
Discover an array of versatile wedding photo albums by Ultraa Albums. These elegant albums are designed to preserve cherished moments, making them ideal for showcasing your wedding photography. With options for high-quality printing, tear-resistant paper, and unique finishes, these albums cater to various preferences. Available in different styles and sizes, from compact to coffee table hardcovers, they ensure your wedding memories are beautifully captured. Customization is key, with choices including acrylic-crystal, canvas, linen, leather, and more for covers. Imprint your love story in these albums that combine quality and personalization for lasting memories.
Discover Your Perfect Album or Book
Step into the enchanting world of Ultraa Albums' wedding photo books and albums. Each piece is meticulously crafted to embrace your dearest wedding memories. These albums, delicately bound in handcrafted leather and encased in a wooden sanctuary, offer a secure and elegant haven for your treasured moments. Customization is at your fingertips, from the cover's material, whether acrylic, leather, hardcover, linen, wood, or canvas, to your unique design and personal touches. These albums become your gateway to reliving the enchantment of your wedding day, preserving the magic of that special occasion.