Photo Books can be used to treasure precious moments from your childs birth to his/her high school graduation. If you carry a penchant for the photography art, Photo Books can be used for exhibiting your work to others. Photo Books can be used for treasuring pictures for bevy of purposes. We are a Photo Books Manufacturer and counted amongst the leading Photo Albums Books Suppliers.
Regular Photo books : You can now make cheap photo books for memorable photos from Face book, whatsApp, instagram and Mobile phones with good quality cameras.
Wedding Photobook Album : We provide you classical type of modern photo books. We have Non Tearable paper printed with Glossy, matt and feather touch finish. Our speciality is Full Flat openable books , no curved pages from center.
Photo Books provided by us are available in variety of styles and sizes. Customers can buy Photo Books ranging from really inexpensive Photo Books to coffee table style Photo Books with hardcover. Our Photo Books are available in 6×8 and 9×12 sizes. Customers can also place order for wedding books having 12×18 size.
Our Photo Books are known for excellent design and quality workmanship. These are made from finest material. The printed cover can also be easily laminated and a high quality finish could be achieved. On the cover of the book, one can get the designs and photos printed.
Photo Books
All our books come with standard binding. The Photo Book provided by us looks like a hardcover book of bookstore quality. Highest quality materials are used for making the Photo Books.
Mini Photo Books provided by us are suited for the needs of office, school and college goers. One can use ones mobile phone or camera for presenting memories. The books look like pocket type book of 5×5-size.
We give the option of print books to our customers too. Photos can be printed in 4×6, 5×7 or 6×8 sizes. The books we provide have their personalized cover. Our print books are also not very expensive.
Are you looking for a reliable Photo Album Maker India? Your search ends here! We also provide Professional Wedding Photo Albums.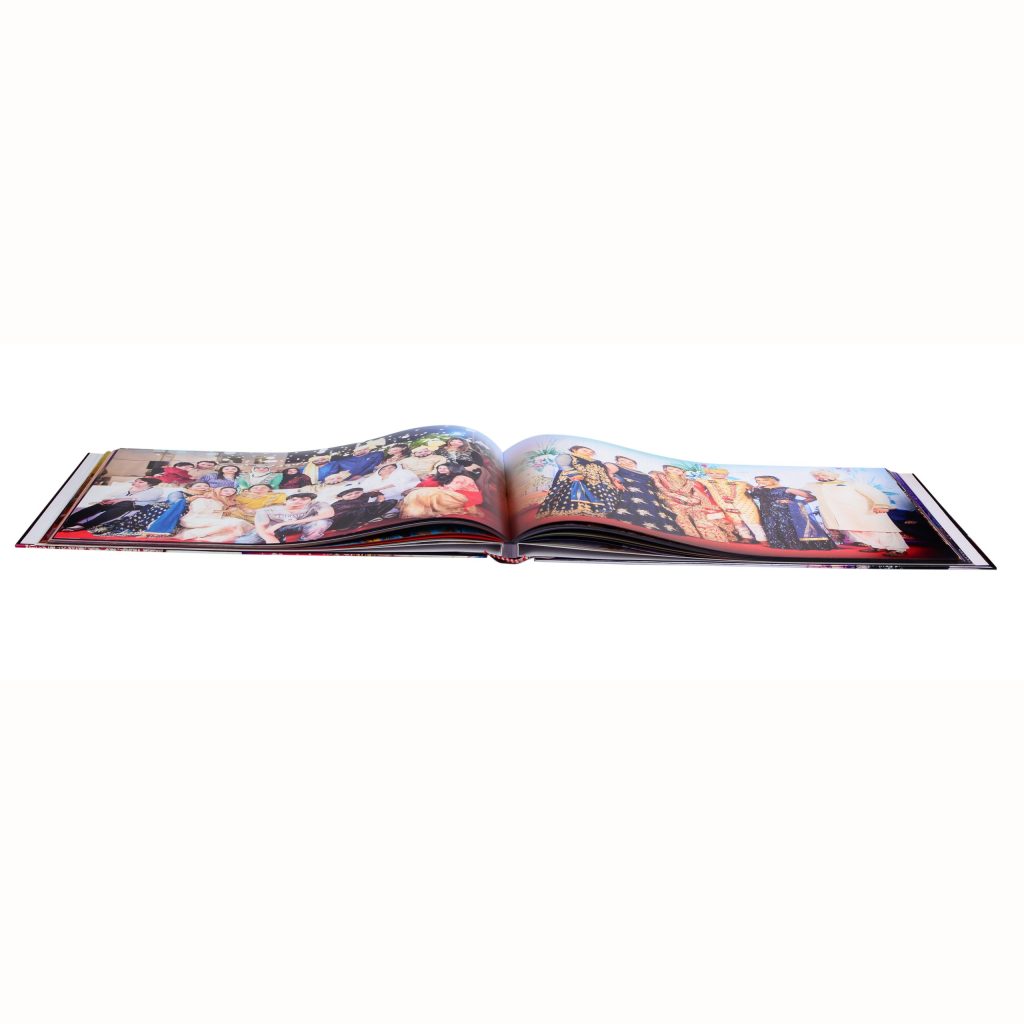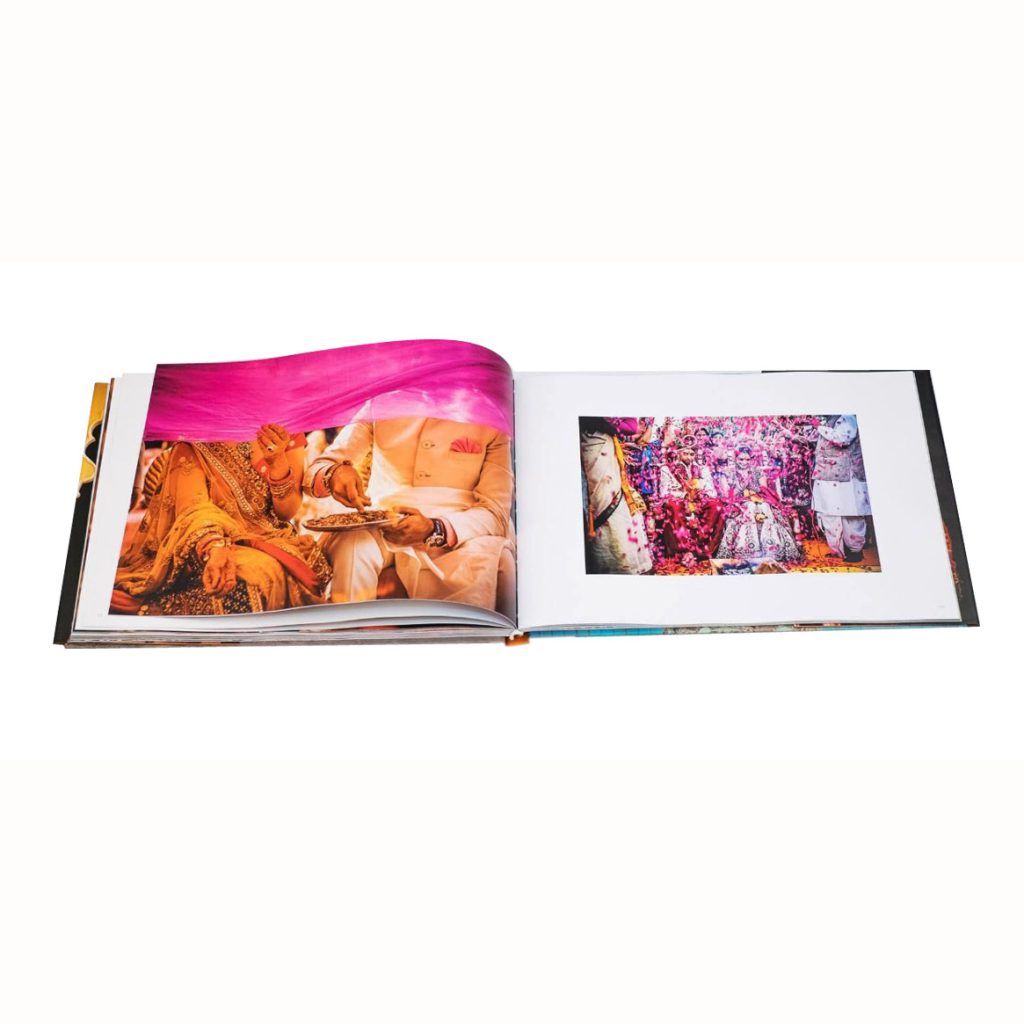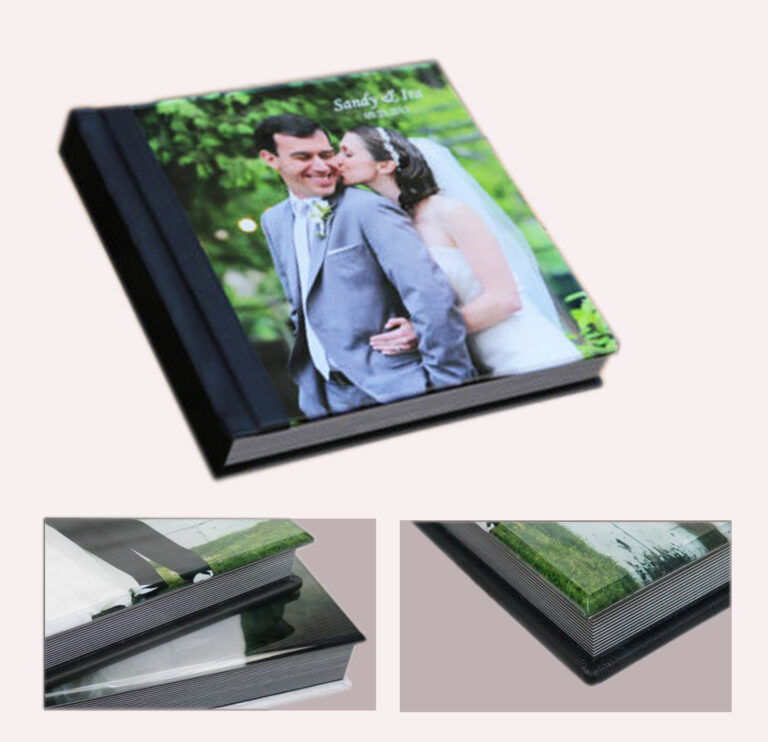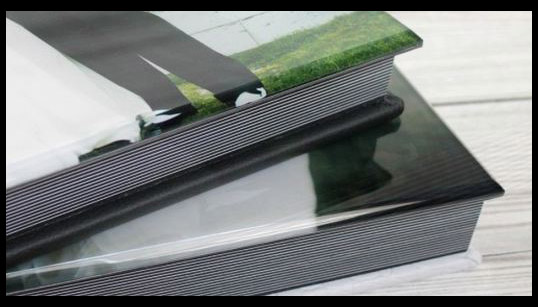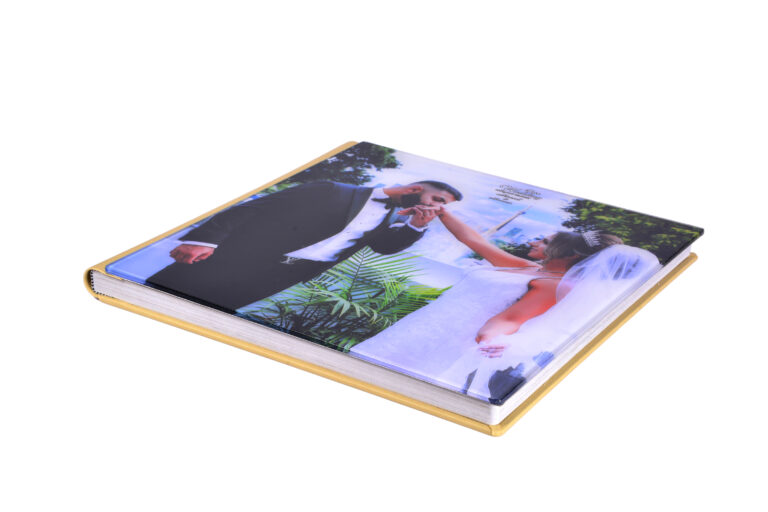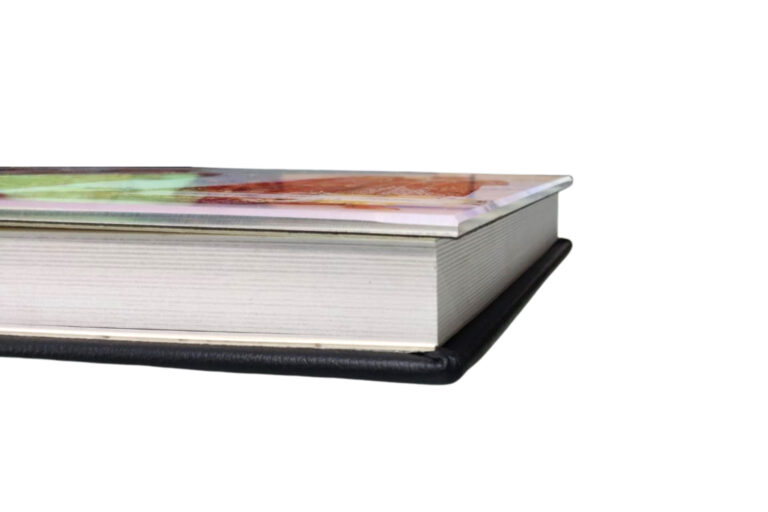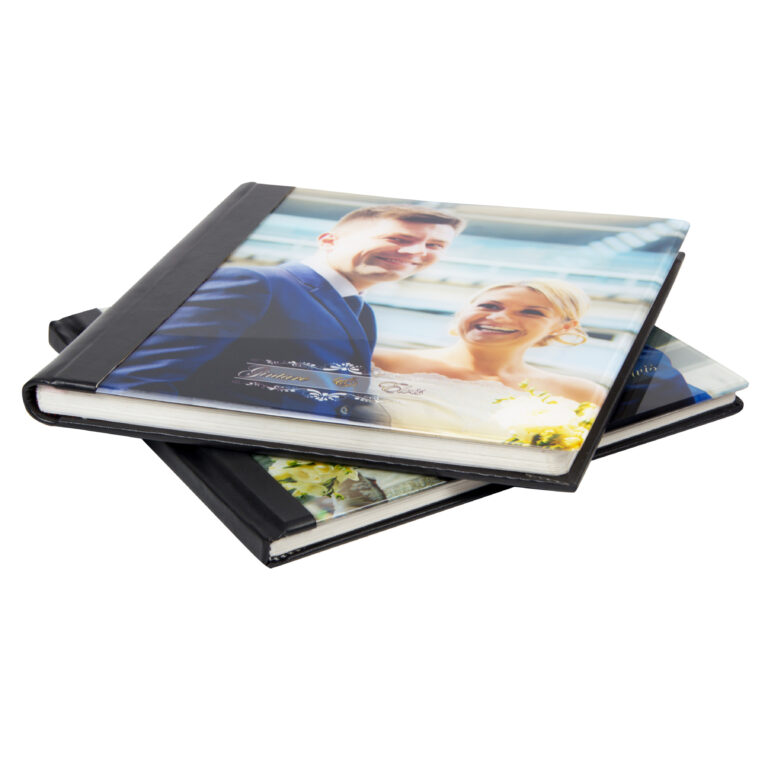 Acrylic-Crystal cover pad
In this new generation of acrylic covers, the highest technologies provide smooth, pure, crystal like materials to offer you extraordinary options. 
Acrylic professional wedding albums have a very unique look. The cover photo is mounted in crystal clear acrylic for a glassy look. The sides are finely tapered and Edges slightly rounded. Finally, With diamond polishing, will contributes to even more precious and exclusive results.
The back and spine are leatherette, normally in black, or color of your choice. Rounded Spine with Italic binding gives a marvelous look to the album. 
No wonder this cover pads are highly in demand worldwide amongst all other options  
Our canvas cover pads are printed on the finest canvas in the market. This premium-grade canvas ensures there are no color shift issues. Our Canvas is a bright white, consistent poly-cotton blend canvas. It has all the beautiful texture of canvas while maintaining image detail – capturing every nuance in your images with its incredible image resolution.
PROTECTIVE VARNISH COATING Our processes and systems are designed to ensure that our canvases are of the highest quality. We coat our canvas prints with a varnish to protect the print from moisture, abrasion and UV damage.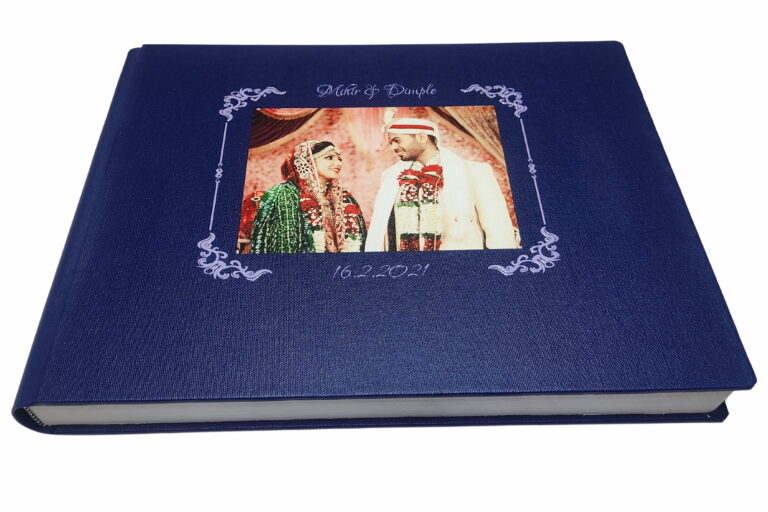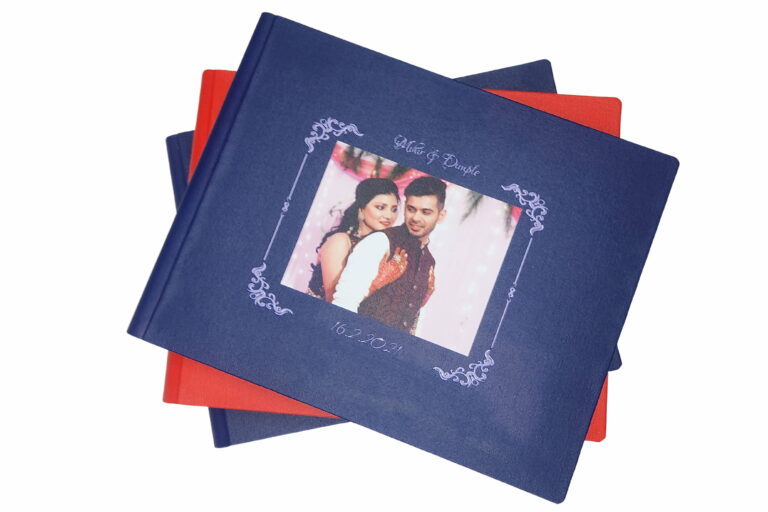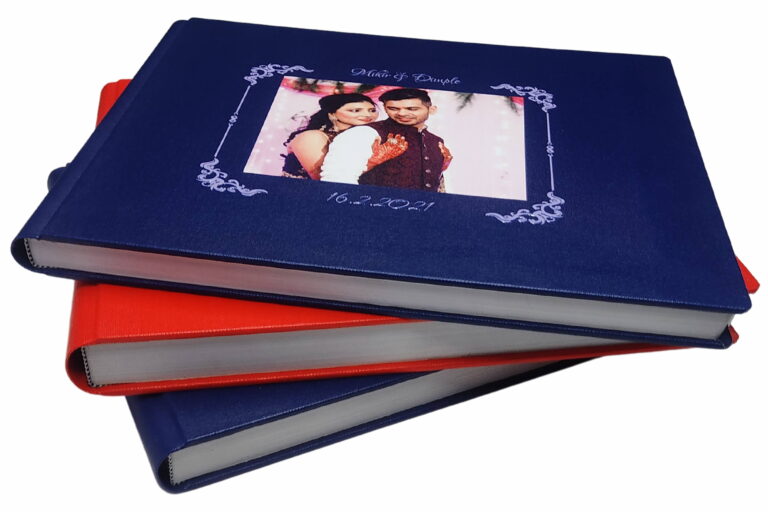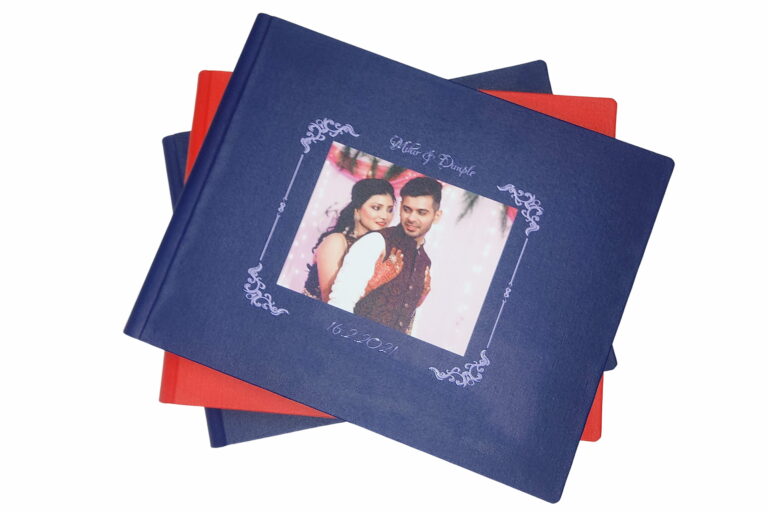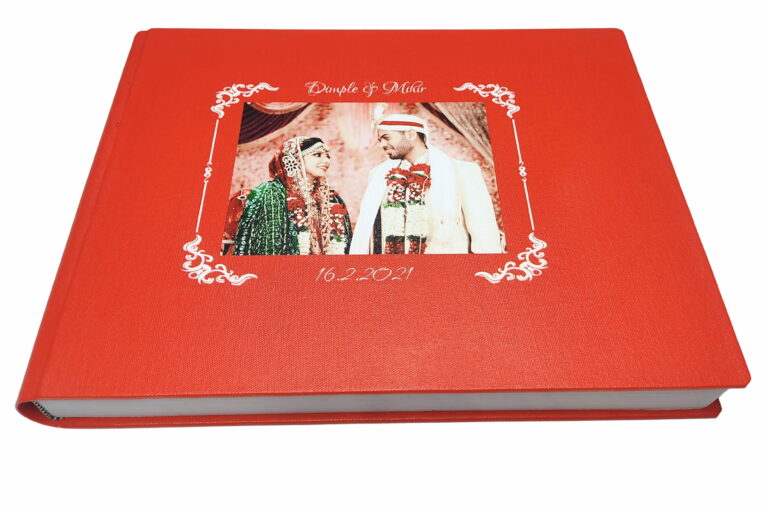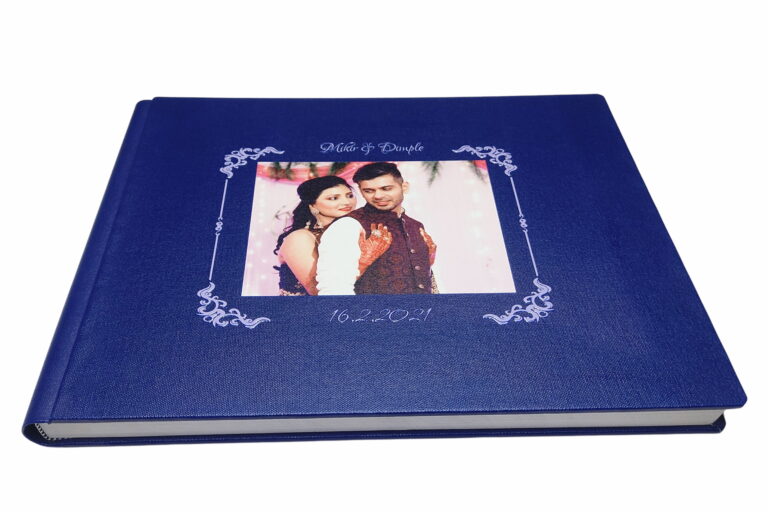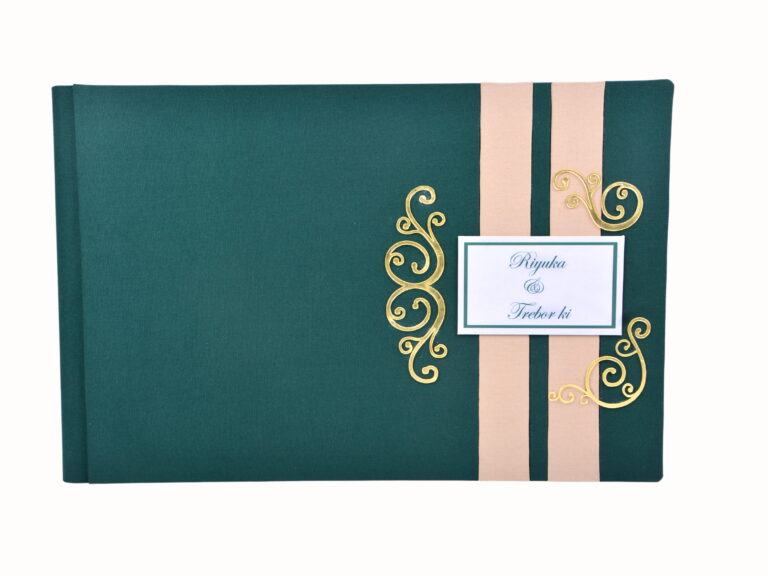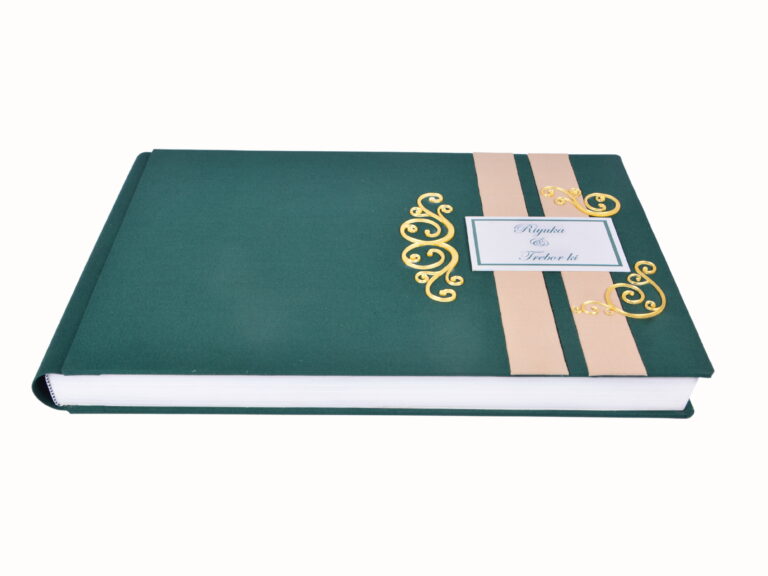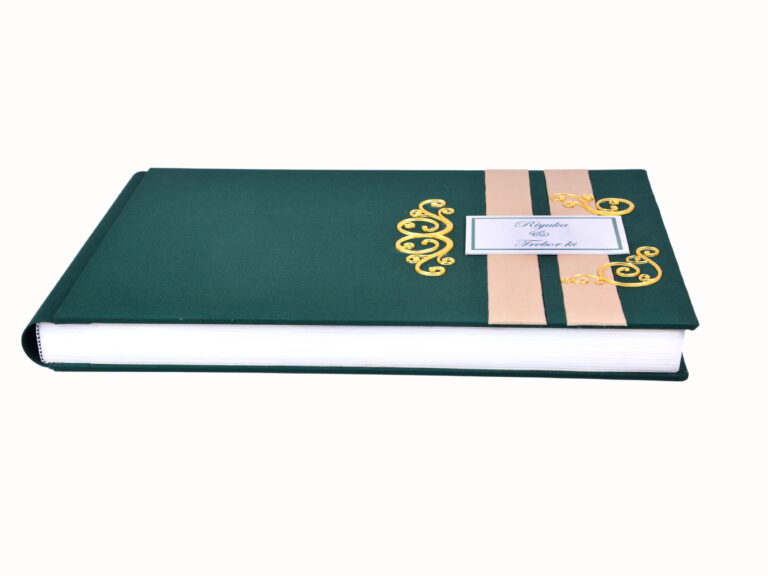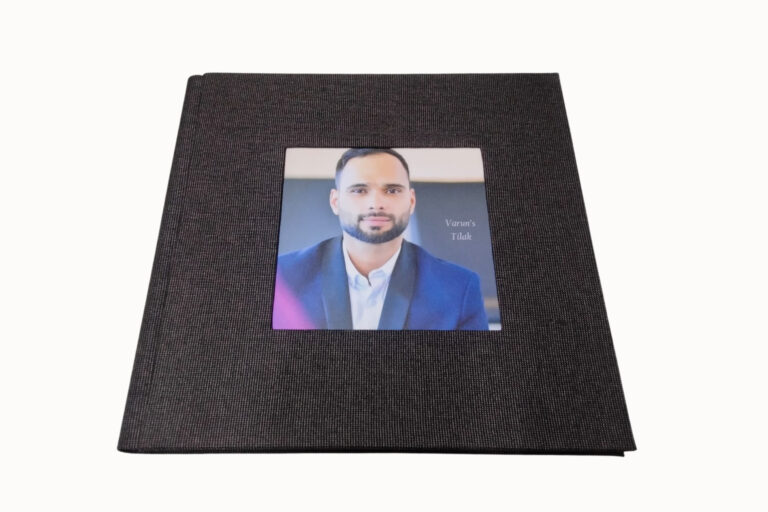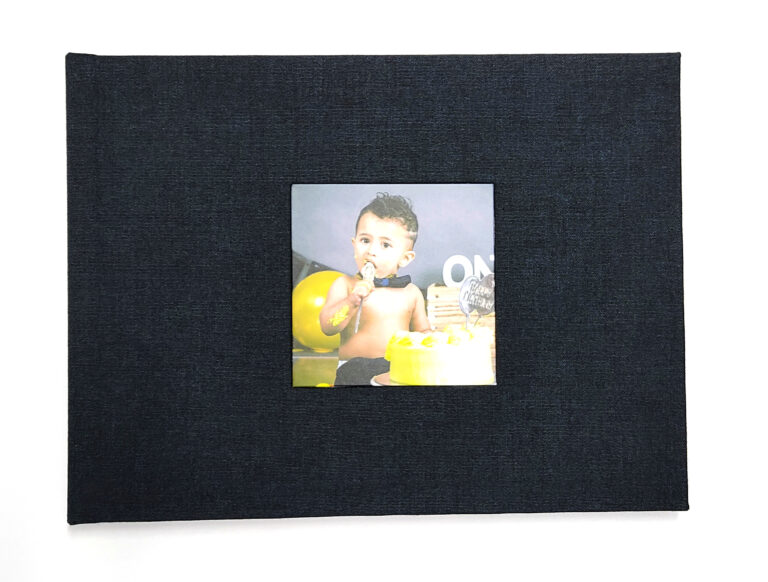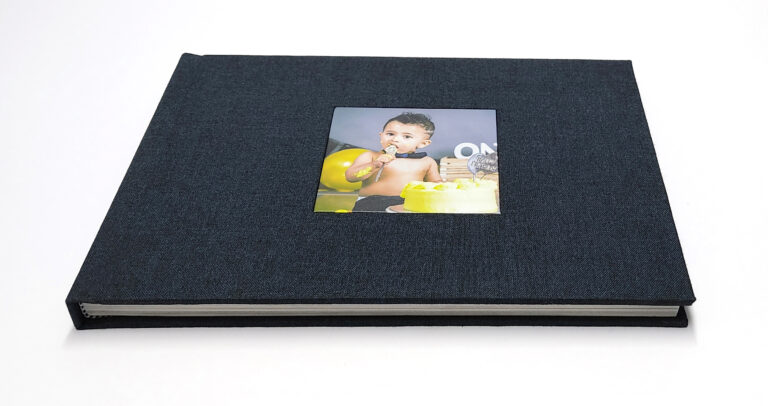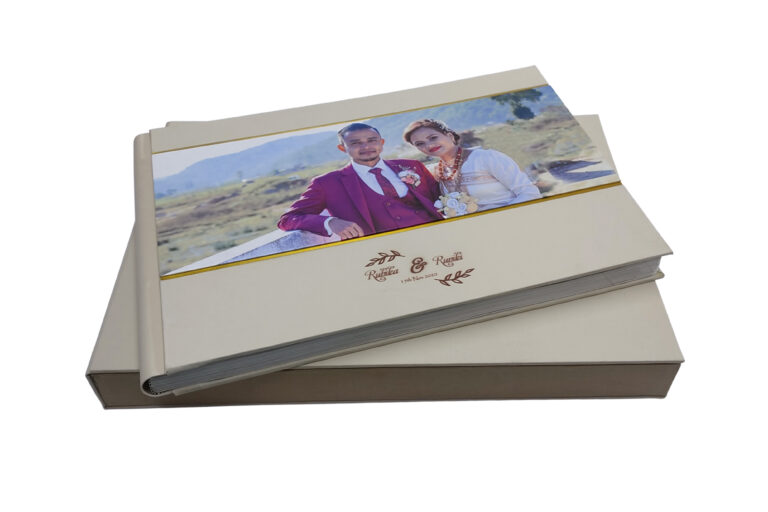 Linen is fine collection of Fabric, thick enough to resist wear . It gives very pleasant look to the covers. Text like Bride – Groom's Names can be printed directly over it.
We have full wrap Leather cover pad, with/without cameo. Colours can be as you  choose. Add a finishing touch with a personal message and/or logo onto your wedding album.We offer 3 different imprinting styles: Laser Engraving, Silver /Gold Foil stamping, and UV printing.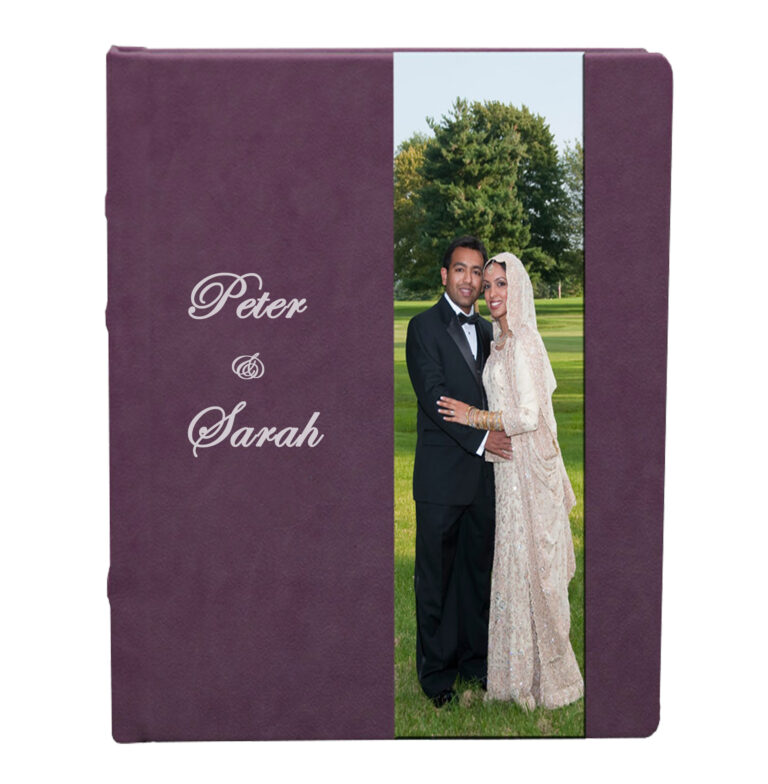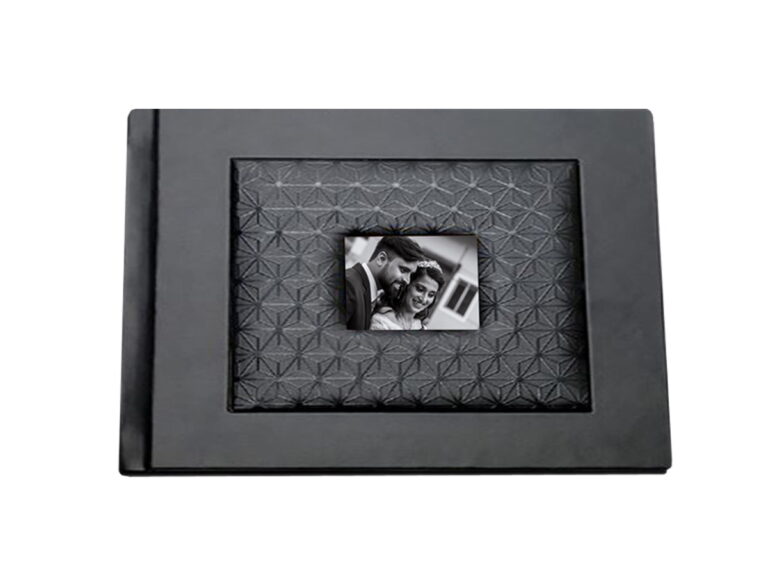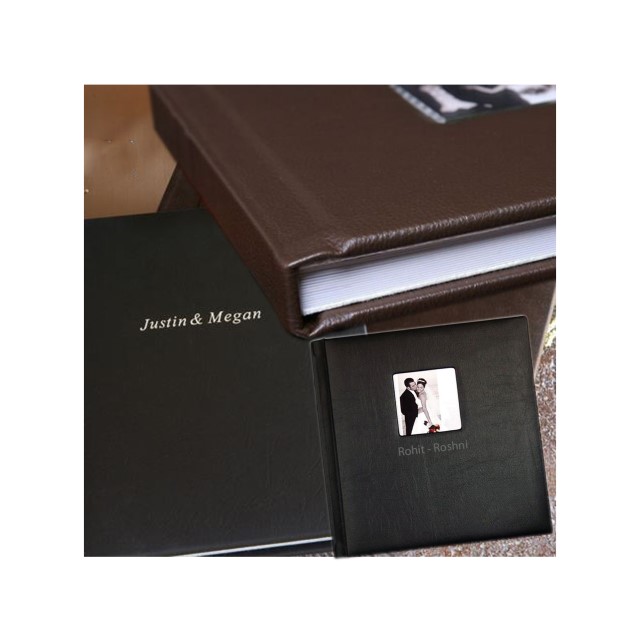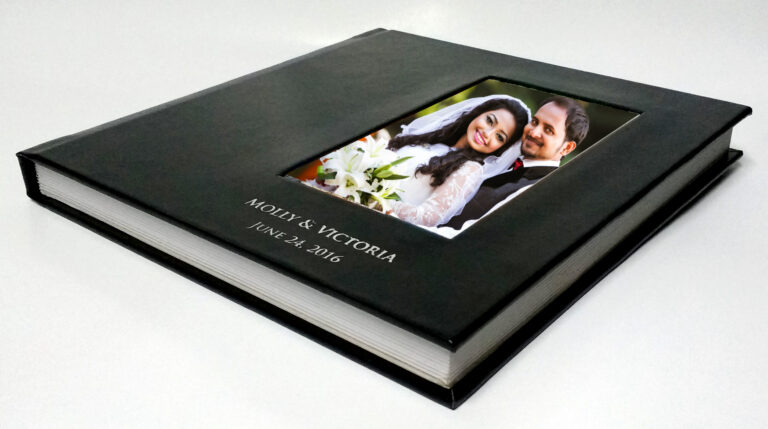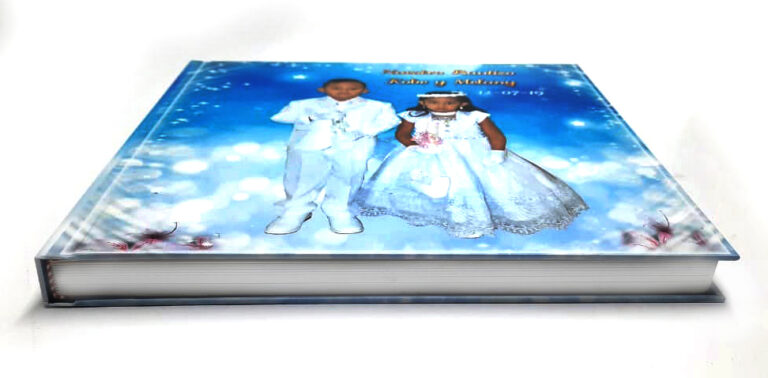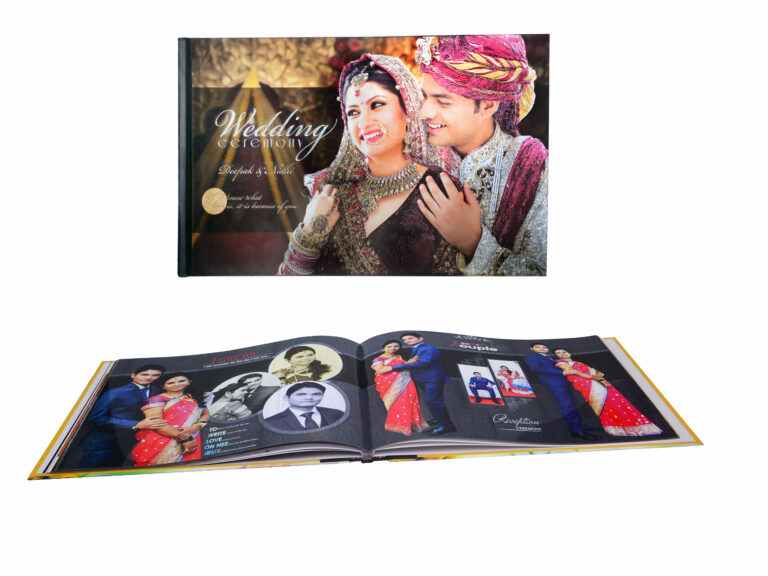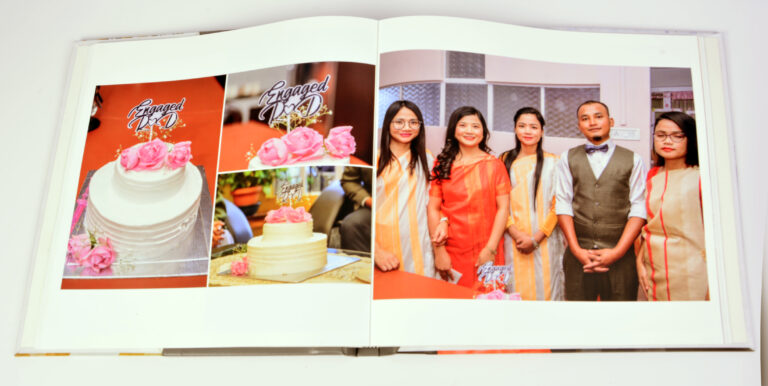 Personalised coverpad with a beautiful photo is presented on Hard cover.. Name and Dates aswell as other branding can also be done on picture. We do Matt lamination to prevent damage due to long usage. We offer Full wrap option also to have elegant looks.
Silver plate with matt brush finish is printed with couple photo or couple names. It gives a beautiful metallic look to the image.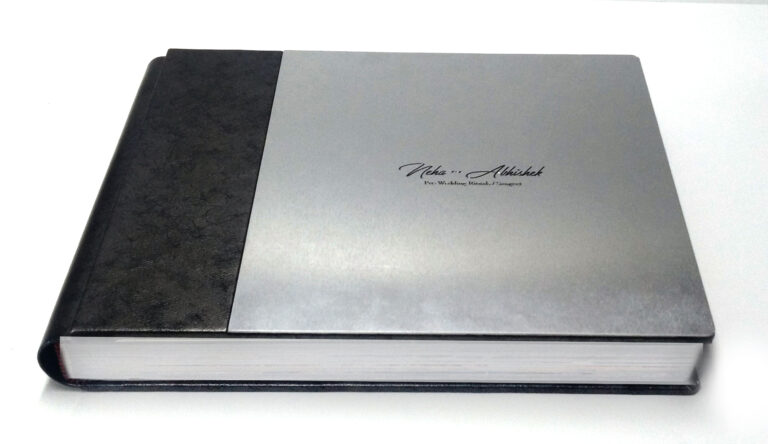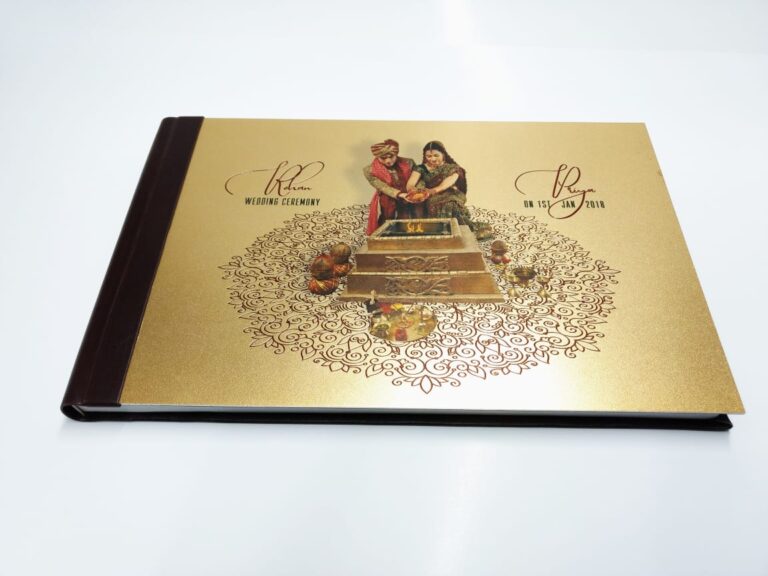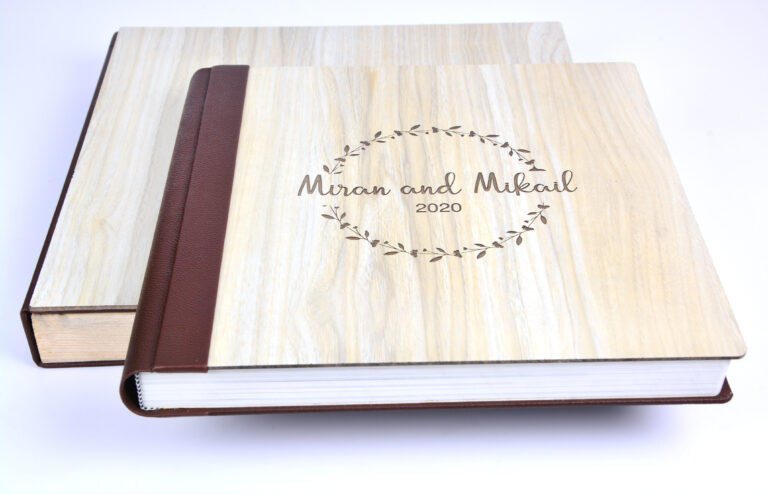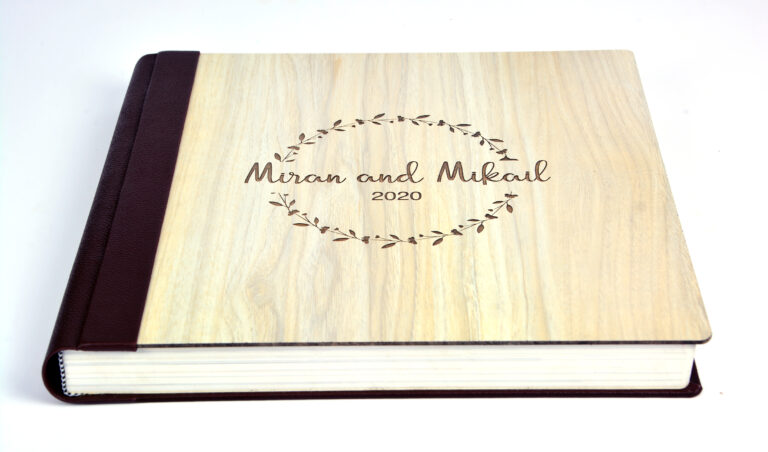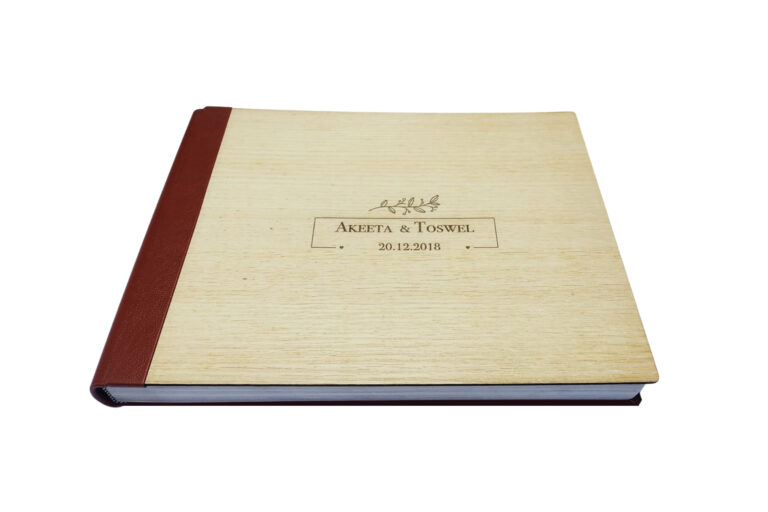 Those who are wood lovers find this type to suit them. Album with wood case is a stunning combination. Text and other designs can either be Lasor engraved or Embossed.
Raised- Embossing on cover pads
Forget old days Debossing nemes on covers. Latest machinery helps us making texts and titles to give Emboss effect, raised above the surface. This can be of any colour shade
Text can be written in Shining Gold, Rose gold or Silver foil. This is the latest trend nowadays. This covers are available in Leather, Canvass, Metal, wood and Linen material types.