For the moments that change your life, the Flush Mount Album is the quintessential wedding and celebration album. Enjoy exceptional print quality with your choice.
Layflat Alums make your precious memories much more beautiful.. They are designed to lay completely flat, and with a narrow binding, your panoramic images are printed seamlessly on a double page spread.
Are you looking for anyone who can do retouching for your photographs as per your convenience? Don't hesitate just call us. We have a team of highly skilled & expert professionals who can give you best photo editing services. Just go through our website www.ultraaAlbums.com. We are one of leading Album designing and manufacturing company in India having situated in Mumbai.
Ultraa Albums luxury custom photo albums are designed to your taste, adding an elegant touch to your photos and albums.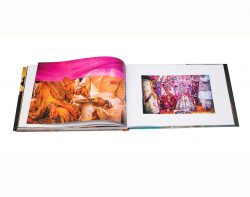 Photo Books can be used to treasure precious moments from your childs birth to his/her high school graduation. If you carry a penchant for the photography art, Photo Books can be used for exhibiting your work to others.
Refined over the years, Our regular box has been a popular feature of our range. It is a modern way of packaging. It combines two elements a designer hard wooden structure frame wrapped in a leatherette material, and a beautiful photo of the top cover.
slip-in album is the best option to showcase your precious photos. Carefully handcrafted, this album is perfect for capturing and preserving your any memories